NBA legend Wes Unseld succumbs at 74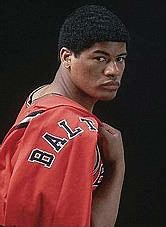 The basketball world mourns the loss of a legend.
Westley "Wes" Unseld, among the most powerful inside forces in college and NBA history, has died.
Mr. Unseld was 74 and had been in failing health for several years, said his family who announced his death on Tuesday, June 2, 2020.
The Louisville native averaged 11 points, 14 rebounds and four assists per game during a distinguished playing career from 1968 to 1981 that included five seasons with the Baltimore Bullets followed by eight seasons in Washington.
A five-time NBA All-Star, Mr. Unseld was both Rookie of the Year and MVP in his rookie season in 1968-1969, averaging 14 points and 18 rebounds.
In 1978, Mr. Unseld earned MVP honors during the NBA playoffs for guiding Washington to its only NBA championship.
At 6-foot-7 and a broad, muscular 245 pounds, he never backed down from taller centers. He was known for his bone-jarring picks and powerful outlet passes to start fast-breaks.
Mr. Unseld was the epitome of a team player.
Following retirement, he later served as the Bullets' coach, going 202-345 in seven seasons. He also had a stint as Washington's general manager from 1996 to 2003.
As a teenager, Mr. Unseld led Seneca High School of Louisville to the Kentucky state championships in 1962 and 1963. He was offered a college scholarship by Coach Adolph Rupp at the University of Kentucky, but chose to stay in his hometown at the University of Louisville.
Had he chosen Kentucky, he would have become the first African-American to play in the Southeastern Conference.
In three seasons on the Cardinals' varsity team, he averaged 17 points and 21 rebounds.
During the 1966-67 season, Mr. Unseld made the Associated Press' first All-America team, along with Clem Haskins from Western Kentucky, Elvin Hayes from Houston, Jimmy Walker from Providence and Kareem Abdul-Jabbar from UCLA. It marked the first season in which any African-American made the AP first All-American squad from a Southern school. Mr. Unseld was named again to the All-American squad for 1967-68.
Mr. Unseld was selected by Baltimore as the second overall pick in the 1968 NBA draft.
Both his No. 31 jersey for Louisville and his No. 41 jersey for the Bullets are retired.
Mr. Unseld was inducted in both the College and the Naismith Memorial Basketball halls of fame.