Personality: Wanda S. Hunt
Spotlight on founder and coordinator of 'Purple Sunday' Alzheimer's awareness program
6/18/2020, 6 p.m.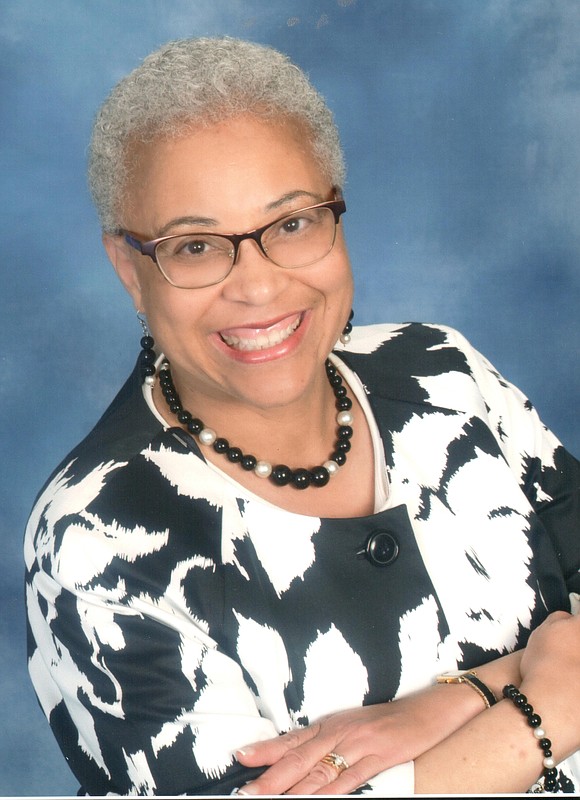 A similar effort is underway on the state level, according to Mrs. Thomas, with a four-part online seminar hosted with the African Methodist Episcopal church beyond the Commonwealth. Plans also are being made to expand through other faith denominations.
For now, Mrs. Hunt is focused on helping her husband through this disease and doing her part "to work toward a world without Alzheimer's."
Meet an advocate for Alzheimer's awareness, education and caregivers, and this week's Personality, Wanda Smith Hunt:
No. 1 volunteer position: Coordinator of Alzheimer's Association of Greater Richmond's "Purple Sunday" program.
Date and place of birth: April 20 in Goldsboro, N.C.
Current residence: Henrico County.
Education: Bachelor's in sociology, University of Virginia.
Family: Husband, James Will Hunt Jr.
Why I became involved in with Alzheimer's Association of Greater Richmond: My husband was diagnosed with Alzheimer's disease seven years ago. The Alzheimer's Association supported me as I held papers that relayed a life-changing diagnosis but no directions or guidance as to what to do next.
"Purple Sunday" is: A church-wide Alzheimer's education program to raise the awareness and understanding of Alzheimer's disease and to give support to persons living with dementia and their caregivers. It is comprised of educational moments that are presented each Sunday in June during morning worship service and included in the church bulletin. Educational materials and bulletin boards also are available throughout the church building. The color for the Alzheimer's Association is purple, so we called it "Purple Sunday" and ask everyone to wear purple on the final Sunday in June when an offering is collected, with all contributions donated to the Alzheimer's Association of Greater Richmond.
How I came up with the idea: Our Good Shepherd Baptist Church Dementia Support Group wanted to do a fundraiser for The Longest Day, an annual fundraiser for Alzheimer's held June 20 on the summer solstice to fight the darkness of Alzheimer's. I felt "Purple Sunday" would be a great opportunity to educate the congregation about Alzheimer's as well as raise money. We have several members suffering from the disease and many caregivers in our congregation.
How it will be recognized virtually this year because of COVID-19: Through our church Facebook page and by a short education piece being shared at our weekly prayer meeting teleconference. The educational topic this year is on lifestyle changes we can make to improve our health. African-Americans have higher rates of chronic diseases, such as diabetes and heart disease, which significantly increase the risk of developing Alzheimer's. Those with both risk factors are four times as likely to suffer from the disease. We also have a Longest Day page for our church team – GSBC Vision to Victory. Members and friends will go the page to make an online donation.
Alzheimer's Association of Greater Richmond's mission: The Alzheimer's Association leads the way to endAlzheimer's and all other dementia by accelerating global research, driving risk reduction and early detection, and maximizing quality care and support.
Services Alzheimer's Association provides: A nationwide 24/7 Helpline staffed by specialists and master's level clinicians — (800) 272-3900. And free one-on-one care consultations; information and referral resources; support groups; and community programs.