Personality: Wanda S. Hunt
Spotlight on founder and coordinator of 'Purple Sunday' Alzheimer's awareness program
6/18/2020, 6 p.m.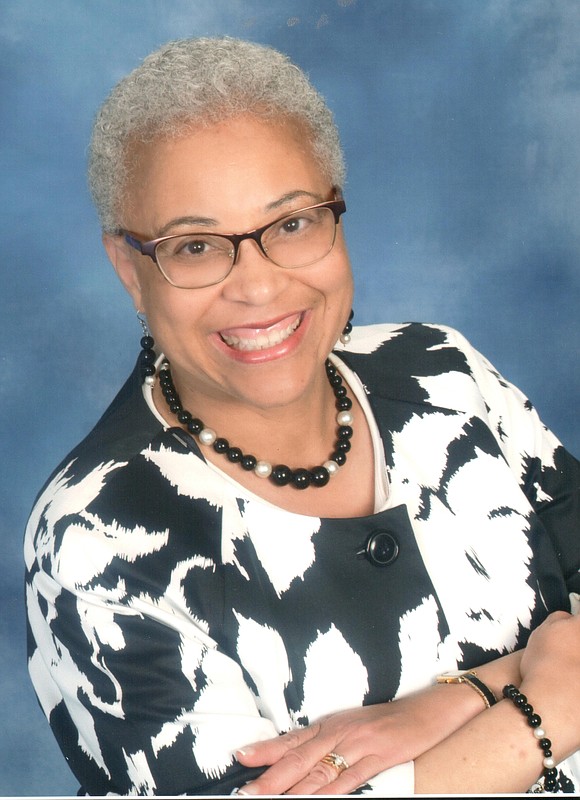 During the months of June, July and August, Alzheimer's disease education will be part of church services at congregations around the state.
It's part of the "Purple Sunday" campaign started last year by Wanda Smith Hunt at Good Shepherd Baptist Church in Richmond.
Begun as a small church fundraiser for the Alzheimer's Association of Greater Richmond's annual The Longest Day event in June, the campaign has now expanded across Virginia through collaboration between the Alzheimer's Association and the Virginia Department of Health's Office of Health Equity.
It's a welcome step, Mrs. Hunt says.
"My whole goal, whole purpose is to get the information out there," Mrs. Hunt says. "I felt like the churches were a good place to start because you can reach so many people at one time, especially in the minority population."
"Purple Sunday," as Mrs. Hunt describes it, is a church-wide "education program to raise awareness and understanding of Alzheimer's disease and to give support to persons living with dementia and their caregivers."
As originally planned, each Sunday in June would see education on Alzheimer's shared and dispensed through church functions like morning worship services and bulletins. On the final Sunday of June, people would be asked to wear purple to church – the Alzheimer's Association's color – and to make a donation that would go to the association's Greater Richmond chapter.
Because of COVID-19, "Purple Sunday" will be largely a virtual affair this year, Mrs. Hunt says, with the education component about lifestyle choices that can improve health to be delivered mostly through online video and social media. Some materials provided by the Alzheimer's Association also will be mailed.
Still, according to Tina R. Thomas, senior director of programs and services for the Alzheimer's Association, "Purple Sunday" so far has been featured in about 30 of the 100 churches set to be part of the event.
Mrs. Hunt prefers in-person advocacy and information sessions, talking with people directly about how to approach
and handle Alzheimer's. She sees it as a more effective method of education, particularly for minority communities that might need a familiar face to assist and guide them.
"It's just so important that people know about this and get this information," Mrs. Hunt says.
In addition to coordinating the "Purple Sunday" program, Mrs. Hunt volunteers with the Alzheimer's Association as a member of its leadership board for the Greater Richmond chapter, as part of its Longest Day committee and as a support group facilitator.
Her deep connection with the association started seven years ago when her husband wasdiagnosedwithAlzheimer's disease. Looking for answers and support, she found it from the association and its services, that include a 24/7 hotline, free family consultations and support groups.
"The Alzheimer's Association supported me as I held papers that relayed a life-changing diagnosis but no directions or guidance as to what to do next," Mrs. Hunt says.
Looking ahead, Mrs. Hunt is working to recruit other churches in the Richmond area to join the "Purple Sunday" program once the pandemic subsides.
A similar effort is underway on the state level, according to Mrs. Thomas, with a four-part online seminar hosted with the African Methodist Episcopal church beyond the Commonwealth. Plans also are being made to expand through other faith denominations.
For now, Mrs. Hunt is focused on helping her husband through this disease and doing her part "to work toward a world without Alzheimer's."
Meet an advocate for Alzheimer's awareness, education and caregivers, and this week's Personality, Wanda Smith Hunt:
No. 1 volunteer position: Coordinator of Alzheimer's Association of Greater Richmond's "Purple Sunday" program.
Date and place of birth: April 20 in Goldsboro, N.C.
Current residence: Henrico County.
Education: Bachelor's in sociology, University of Virginia.
Family: Husband, James Will Hunt Jr.
Why I became involved in with Alzheimer's Association of Greater Richmond: My husband was diagnosed with Alzheimer's disease seven years ago. The Alzheimer's Association supported me as I held papers that relayed a life-changing diagnosis but no directions or guidance as to what to do next.
"Purple Sunday" is: A church-wide Alzheimer's education program to raise the awareness and understanding of Alzheimer's disease and to give support to persons living with dementia and their caregivers. It is comprised of educational moments that are presented each Sunday in June during morning worship service and included in the church bulletin. Educational materials and bulletin boards also are available throughout the church building. The color for the Alzheimer's Association is purple, so we called it "Purple Sunday" and ask everyone to wear purple on the final Sunday in June when an offering is collected, with all contributions donated to the Alzheimer's Association of Greater Richmond.
How I came up with the idea: Our Good Shepherd Baptist Church Dementia Support Group wanted to do a fundraiser for The Longest Day, an annual fundraiser for Alzheimer's held June 20 on the summer solstice to fight the darkness of Alzheimer's. I felt "Purple Sunday" would be a great opportunity to educate the congregation about Alzheimer's as well as raise money. We have several members suffering from the disease and many caregivers in our congregation.
How it will be recognized virtually this year because of COVID-19: Through our church Facebook page and by a short education piece being shared at our weekly prayer meeting teleconference. The educational topic this year is on lifestyle changes we can make to improve our health. African-Americans have higher rates of chronic diseases, such as diabetes and heart disease, which significantly increase the risk of developing Alzheimer's. Those with both risk factors are four times as likely to suffer from the disease. We also have a Longest Day page for our church team – GSBC Vision to Victory. Members and friends will go the page to make an online donation.
Alzheimer's Association of Greater Richmond's mission: The Alzheimer's Association leads the way to endAlzheimer's and all other dementia by accelerating global research, driving risk reduction and early detection, and maximizing quality care and support.
Services Alzheimer's Association provides: A nationwide 24/7 Helpline staffed by specialists and master's level clinicians — (800) 272-3900. And free one-on-one care consultations; information and referral resources; support groups; and community programs.
What is Alzheimer's disease: It is the most common type of dementia, affecting an estimated 5 million people in the United States. Alzheimer's disease is irreversible and slowly gets worse as the disease destroys the brain's memory and thinking skills and eventually prevents the ability for a person to carry out the simplest tasks. It begins to damage the brain before signs are seen in most people. This disease causes plaque to form in the brain that stops parts of the brain from communicating and connecting with each other. The damage eventually causes brain tissues to die. There is no cure for this debilitating disease.
What is dementia: It is not a single disease in itself, but a general term to describe symptoms of impairment in memory, communication and thinking to such an extent that it interferes with a person's daily life and activities.
Importance of family support:This is not a disease to face alone. Things will be much more bearable if family members work together. Unfortunately, this disease often causes division and fractures of the family unit because of the tough decisions and time requirements that are a part of supporting someone with the disease.
Foremost challenge facing underserved areas: The cost of health care and long-term care for individuals living with Alzheimer's or other dementias is substantial. Therefore, the lack of resources and health insurance is a tremendous barrier. People in underserved areas are less likely to have a diagnosis of their condition, resulting in less time for treatment and planning.
What needs to be done: Education, education, education. The more you know about the disease, the easier it is to navigate the journey. Secondly, find ways to make everyone aware of the Alzheimer's Association and the many services it provides. I think of the Alzheimer's Association as the Google link for Alzheimer's disease and other dementias. Thirdly, remove the stigma and shame of Alzheimer's so it is seen as just another disease.
Alzheimer's and dementia caregiver tips: Educate yourself about the disease. Don't argue; accept the Alzheimer's patient's reality. And practice self-care.
Impact of Alzheimer's on care-givers: The stress of caregiving often leads to negative health effects. There also is usually a loss of friends and their social support system. Many caregivers predecease the individual they are caring for. The care and support services provided by the Alzheimer's Association offer the support caregivers need to address the stress and impact of caregiving.
How I start the day: I begin the day using the youversion Bible app. I meditate on the verse of the day and then read a devotional. It sets my mood to positivity for the day.
Three words that best describe me: Kind, organized and committed.
Best late-night snack: Kettle chips.
How I unwind: Taking walks and enjoying nature.
Something I love to do that most people would never imagine: When I need to add laughter to my life, I go to TikTok. There are some funny and creative people in the world with way too much time on their hands.
A quote that I am inspired by: "Be yourself; everyone else is already taken." — Oscar Wilde.
At the top of my "to-do" list:To support my husband as he progresses through this awful disease and continue to do what I can to work toward a world without Alzheimer's disease.
The best thing my mom ever taught me: Put God first and remember to be independent and think for yourself.
Person who influenced me the most: My mother, Bettie Jean Smith. She modeled being giving, hard-working, keeping your commitments and serving God.
Book that influenced me the most: "Who Moved My Cheese?" by Dr. Spencer Johnson.
What I'm reading now: "Crushing: God Turns Pressure into Power" by Bishop T. D. Jakes.
Next goal: To duplicate my effort by recruiting other churches in the area to participate in the "Purple Sunday" program.