Few African-American golfers on PGA tour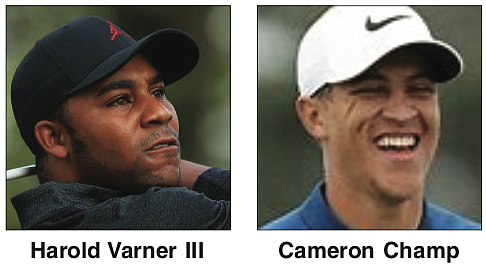 An absence of African-Americans on golf's most prestigious circuit is puzzling to some. Before Woods, many African-Americans excelled on golf's highest level.
Calvin Peete won 12 PGA titles between 1979 and 1986. During the 1980s, the Detroit native was second only to Tom Kite for most tour earnings with $2,302,353.
Until 1961, the PGA's "whites-only" clause eliminated African-Americans from any opportunity.
CharlieSifford,famousforhisever-presentcigar, was the first African-American to win a PGA card in 1961, after many years on minor league circuits, including the National Negro League.
The late Mr. Sifford, now a member of the PGA Hall of Fame, went on to win the Greater Hartford Open in 1967 and the Los Angeles Open in 1969.
Lee Elder, James Dent, George Johnson and Charlie Owens were other African-Americans winning PGA tour events prior to the 1990s.
So why the absence of African-Americans now?
Some point to the sport's ever growing cost. Nowadays, it would be hard climbing the ladder without a private swing coach, custom-made clubs and full access to courses and driving ranges.
Then there's the disappearance of caddies in an activity that has become increasingly mobilized with carts. Many of the "old timers" were introduced to the game carrying bags.
All that leads to a lack of role models on tour. Outside of Woods, few people can name an African-American golfer.
With basketball and football easily the most popular sports among young African-Americans, golf isn't an activity with a lot of street cred.
But for several days in Fort Worth, in the aftermath of Mr. Floyd's senseless death, Harold Varner III, a rare African-American man playing a white man's sport, caught everyone's attention for all the right reasons.