Rep. McEachin handily wins Democratic primary contest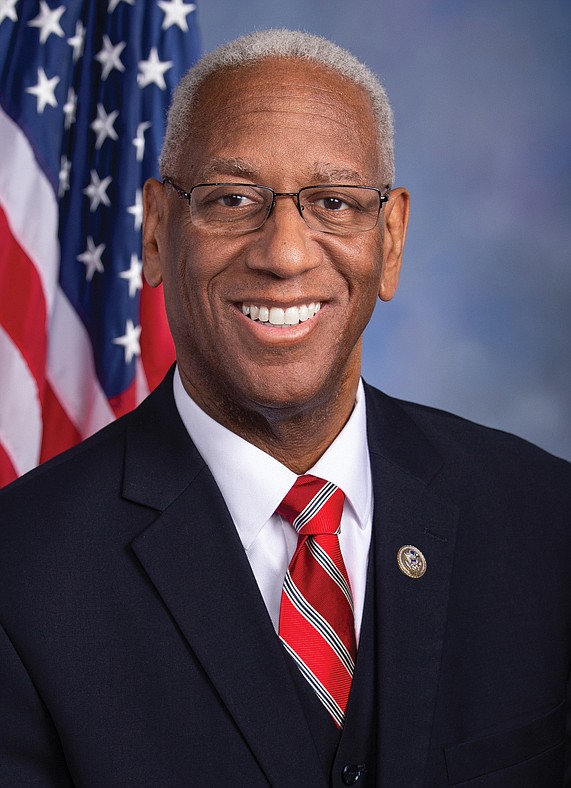 Richmond voters joined others in the 4th Congressional District in supporting Rep. A. Donald McEachin for a third term in the U.S. House of Representatives.
The 59-year-old congressman crushed his little known opponent, R. Cazel Levine, by a nearly 4-1 margin in Tuesday's Democratic primary.
With most precincts reporting, Rep. McEachin, who was first elected in 2016, won 31,043 votes to Ms. Levine's 8,063 votes, a state Elections Department report shows.
In a statement issued Tuesday night, Rep. McEachin commended Ms. Levine for stepping forward as a candidate in the primary. He said his first time running for public office more than 20 years ago was "daunting."
"Now, I ask her to join us, to stay engaged and to help ensure that we move our Commonwealth and our nation forward in a just, equitable and progressive way," he said.
Republicans are scheduled to choose an opponent for the November general election during a 4th Congressional District convention on Saturday, June 27.
In other primary races Tuesday, incumbent U.S. Sen. Mark R. Warner, a Democrat, learned who he would face in November in seeking a third, six-year term.
Republican voters chose retired Army lieutenant colonel veteran and college professor Daniel Gade of Fairfax County.
Making his first bid for public office, Mr. Gade was declared the winner after securing 67 percent of the vote against two other first-time candidates, schoolteacher Alissa Baldwin and defense contractor Thomas Speciale.
Ahead of the balloting, Sen. Warner already challenged his eventual GOP opponent to three debates.
In other races, Democratic Rep. Elaine Luria will face a rematch against the Republican she ousted from the 2nd Congressional District seat in Virginia Beach and parts of Hampton Roads.
The former congressman, Scott Taylor, easily won a three-way race for the Republican nomination to challenge Rep. Luria.
In the 3rd Congressional District, veteran Rep. Robert C. "Bobby" Scott will have a GOP challenger in November, busi- nessman and retired Marine Sgt. John Collick.
A political newcomer, Mr. Collick beat two others, Madison Downs and George Yacus, to win the Republican nomination to take on the incumbent Democrat who will be seeking his 15th term.
Meanwhile, Dr. B. Cameron Webb, a physician, beat three other Democrats to take on Republican nominee Bob Good in the 5th Congressional District west of Richmond.
Mr. Good beat incumbent Rep. Denver Riggleman at a GOP convention, and Democrats are hoping Dr. Webb, an African- American, can flip the seat into Democratic hands for the first time since 2000.
In the 1st Congressional District that includes parts of Hanover and New Kent counties, attorney Qasim Rashid, a Pakistani im- migrant who lives in Stafford County, won a close Democratic primary race against defense contractor Lavangelene "Vangie" Williams to challenge GOP Rep. Rob Wittman in November. Ms. Williams lost to Rep. Wittman in the 2018 general election.
In the 11th Congressional District in Northern Virginia, incumbent Rep. Gerry Connolly beat Democratic primary challenger Zainab Mohsini by a nearly 3-1 margin to hold his seat.