Congressional races shaping up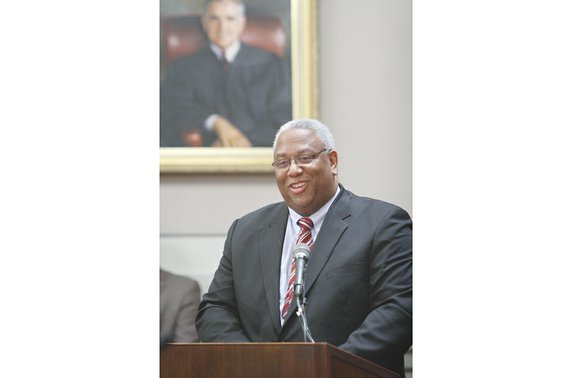 Largely overshadowed by presidential politics, the races for Virginia's 11 congressional seats are beginning to take shape.
In the 4th Congressional District that now includes Richmond, candidates are starting to make plans to run in the June 14 primary contests that have been called by the district's Democratic and Republican committees.

The seat will be open because incumbent Congressman J. Randy Forbes, a Republican, has said he will give up the seat and run for the vacancy in the 2nd Congressional District, where the current congressman, Rep. Scott Rigell, is retiring.
On the Democratic side, state Sen. A. Donald McEachin of Henrico plans to announce his candidacy for the 4th District seat after the Virginia General Assembly session ends this weekend.

Others considered to be eyeing a run for the 4th District congressional seat include two people from Chesapeake, Delegate Lionell Spruill Sr. and Chesapeake City Council member Ella Ward. Neither has made a formal announcement.
The district runs from Richmond and Eastern Henrico through Petersburg, Charles City County and into parts of South Hampton Roads. Others from the district also could file by the March 31 deadline to participate in a major party primary contest.
Sen. McEachin is regarded as a leading Democratic candidate. Already, several people are said to be interested in seeking his Senate seat should he be elected to Congress, among them two members of the House of Delegates, Jennifer L. McClellan of Richmond and Lamont Bagby of Henrico.
On the Republican side, Henrico Sheriff Michael Wade is lining up to run.
Initially, he planned to challenge first-term GOP Congressman Dave Brat in the 7th District, but changed his mind after Congressman Brat and his supporters chose a convention to select the party's candidate for the fall election, virtually ensuring the incumbent could not be challenged.
So far, Sheriff Wade is the only announced Republican for the GOP primary contest. If he becomes the Republican nominee as expected, he would face an uphill battle to win the district.
The 4th is considered likely to lean Democratic now that Richmond, Eastern Henrico County and Charles City County have been moved into the district.
Meanwhile, Congressman Robert C. "Bobby" Scott, who previously represented Richmond in the U.S. House of Representatives, is planning to seek re-election in the revamped 3rd District. So far, no challengers have emerged.