Richmond high school seniors will graduate, Kamras says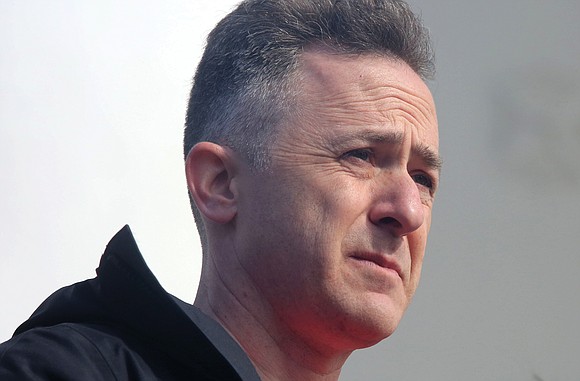 Richmond Schools Superintendent Jason Kamras wants to assure families than high school seniors will graduate and other students will advance to the next grade despite the closure of city schools being extended through the end of the school year.
Last week, Richmond Public Schools announced that all schools would be shut down at least until April 13 to help stop the spread of coronavirus.
But on Monday, Gov. Ralph S. Northam ordered all K-12 schools in Virginia to be closed for the remainder of the academic year to minimize the speed at which the virus is spreading and to protect the capacity of the health care system to look after the infected.
"As disruptive as this will be for students, families and staff, I believe it's the right decision given the health care crisis we're facing," Mr. Kamras said in a statement following the governor's announcement.
He also voiced concern about the potential negative impact the shutdown may have.
"I am most concerned about those within our community who already struggle with the injustices that come with poverty, institutionalized racism, and/or immigration status," Mr. Kamras said. "This extended closure will only amplify these injustices."
During the closing, Mr. Kamras said, all RPS employees will continue to get paid, have full benefits and receive the support they need to navigate these difficult times.
A spokesperson for the Virginia Department of Education also stated that Gov. Northam and Dr. James F. Lane, the state superintendent of public instruction, want to ensure that students who are on track to graduate this year will graduate on time.
Mr. Kamras and other RPS officials met with VDOE officials on Tuesday about graduation, course credits, grades and other concerns.
In a statement issued earlier Tuesday, Dr. Lane released guidelines to help school systems and families.
"I hope the flexibility that I am announcing today will help students and teachers as they cope with the deep disappointment of having their time together unexpectedly cut short and of not being able to enjoy the recognitions and celebrations that should be a part of every student's graduation experience," Dr. Lane stated.
According to the VDOE guidelines, current high school seniors in the following categories will be able to graduate on time despite the closure:
• Seniors enrolled in a course for which they need a standard or verified credit in order to graduate (verified credits are earned by passing a required course and also passing the associated Standards of Learning test);
• Seniors who have successfully completed a course required for graduation, but have not yet earned the associated verified credit; and
• Seniors who had not passed a required student-selected SOL test.
Dr. Lane stated that school divisions have flexibility in awarding diplomas to students in the following categories, but additional coursework may be necessary:
• Seniors enrolled in or who had completed a course leading to a career and technical education, or CTE, credential necessary for a
standard diploma but have not yet earned the credential;
• Seniors who have not yet completed a United States and Virginia history course;