Juwan Carter looking to break records at NSU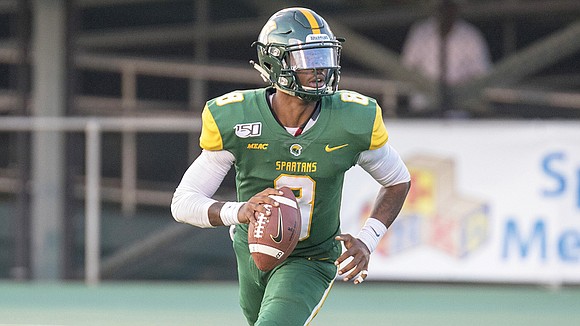 Juwan Carter has met Aaron Sparrow and the two men hit it off.
Now, with all due respect, Carter hopes to politely erase Sparrow's name from Norfolk State University's football record book.
Carter, known to friends as "Pootie," is taking aim with a pigskin on several of Sparrow's marks that have held for a quarter century.
The attack on the record book will be a friendly pursuit.
"Mr. Sparrow (now 48) came to practices during homecoming and we even passed the ball back and forth. He can still throw," recalled Carter, NSU's senior quarterback from Highland Springs High School in Henrico County.
"We talked about a lot of things and he gave me a few tips on how to improve."
Those "tips" might have had an immediate impact.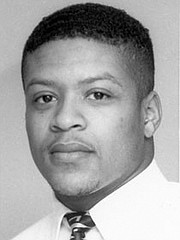 At NSU's homecoming game on Nov. 2, Carter showed off in front of Sparrow, passing for 314 yards and three touchdowns in a 48-0 rout of Morgan State University.
During a brilliant career with the green and gold Spartans ending in 1995, Sparrow had 617 completions for 8,758 yards and 79 touchdowns. The Portsmouth native was a three-time All-CIAA pick and went on to play professionally with various Canadian and Arena League football teams.
Carter would seem to have similar ambitions.
Heading into his farewell season at Dick Price Stadium, Carter is just 68 completions and 1,999 yards shy of eclipsing Sparrow's marks.
Carter, who wears the No. 8 jersey for NSU like he wore at Highland Springs High School, is 30 touchdowns shy of Sparrow's career standard.
As a junior, the 6-foot, 175-pound Carter threw for 2,631 yards and 23 touchdowns. The 23 passing scores is NSU's NCAA Division I record.
He has made 31 consecutive career starts in Norfolk after becoming the No. 1 signal caller early in his freshman season.
Carter's position coach at NSU is another Aaron—Aaron Corp, a former University of Richmond standout.
"We just want Pootie to take the next step in his development from a leadership and overall consistency standpoint," said Coach Corp.
Carter's completion accuracy has jumped from 53 percent as a freshman to 58 percent as a sophomore to 61 percent a season ago.
"There's always something to work on," Carter said. "Every year I try and get a little better. And this coming season, I hope to finalize things — put it all together."
Carter, who was a second team All-MEAC as a junior, stressed that individual accolades are secondary to his goals for his senior season.
"The big thing is winning the MEAC and going to the Celebration Bowl," he said. "We just need to turn some of those close losses into wins."
NSU is a modest 13-21 during the past three seasons overall and 10-13 in the MEAC.
Victories were much more abundant at Highland Springs High under Coach Loren Johnson. The Springers were 39-3 during Carter's three seasons.
Carter was dazzling as a senior with the Springers, leading the Henrico County school to the State 5A title and earning state Player of the Year honors.
Despite those big achievements, recruitment was limited to NSU and University of Virginia-Wise.
A shoulder injury requiring surgery might have scared off other suitors.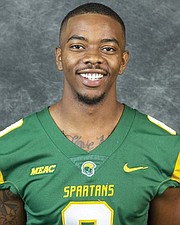 "I tore my rotator cuff and labrum," he recalled. "Norfolk State was the first school to offer me a scholarship and coach (Latrell Scott) never quit on me."
So far, this has been a fruitful spring for former Springers. Two of Carter's former teammates at Highland Springs High, Mekhi Becton and K'Von Wallace, were picked in the recent NFL draft.
"I was right around the corner from K'Von when he was drafted," Carter said.
The coronavirus pandemic eliminated spring football at all campuses, but the training sessions continue.
Wallace, Carter and others have been meeting at River City Sportsplex in Chesterfield County to pass and run patterns on the carpeted fields.
NSU is scheduled to open its 2020-21 season on Sept. 5 against Virginia State University in the Labor Day Classic in Norfolk.
With no harm intended toward Sparrow, that's when Carter's bid to re-write records will take off in the form of a tight spiral.