'Architect of rock 'n' roll,' Little Richard, dies at 87
Reuters | 5/14/2020, 6 p.m.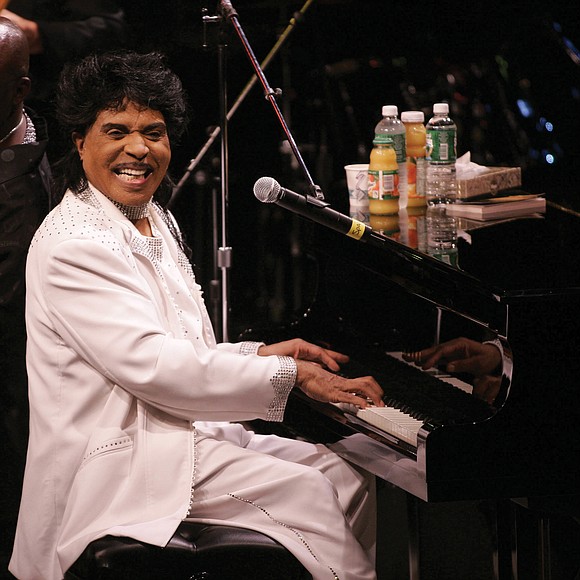 "I am the innovator," Little Richard would tell interviewers and audiences. "I am the originator. I am the emancipator. I am the architect of rock 'n' roll!"
Little Richard's sonic extravagance was matched by his campy flamboyance. He wore brightly colored suits, a pencil-thin mustache, a carefully curled 6-inch pompadour, mascara, pancake makeup and lipstick.
"Elvis may have been the king of rock 'n' roll, but I am the queen," he proclaimed.
Born Dec. 5, 1932 as Richard Penniman to a poor family of 12 children in Macon, Ga., Little Richard grew up with religion as a guiding force in his family. His family attended Pentecostal, Baptist and African Methodist Episcopal churches. His faith was so deeply ingrained that at times it would overwhelm his rock career.
His first performances were as a child in his church choir and his earliest inspirations were gospel singers, including Sister Rosetta Tharpe, who let a young Richard open her show when she stopped in Macon. A singer named Esquerita also influenced Richard's fashion and manic musical style.
He first went on the road in the late 1940s, performing in medicine shows and drag shows and with bands.
Little Richard first recorded in the early 1950s and became a dominating force on the music charts starting in 1956 with hits such as "Tutti Frutti," "Rip It Up," "Slippin' and Slidin,' " and "Good Golly Miss Molly." All were infused with an energetic rhythm bordering on the frenetic.
"Shining like a quasar, the most intensely radiant object in the cosmos, he seems to tap a mystical source of mental power that is only accessible to great preachers and shamans," former Beatles star Paul McCartney wrote in the preface to Little Richard's 1994 autobiography "The Life and Times of Little Richard."
But Little Richard's career took a turn in 1957 when he decided to abandon rock in the middle of a two-week tour of Australia.
Little Richard told a biographer that he saw a fireball shoot across the sky during an outdoor performance in Sydney and took it as a sign from God to change his life. He said he later determined the fireball was the launch of Russia's Sputnik satellite.
A few months later, however, Little Richard was a student at a Bible college in Alabama. For a while, he played only gospel music, but slipped back into rock 'n' roll, sharing a bill with the young Beatles in Hamburg, Germany, in 1962.
It was a pattern that persisted for years, as Little Richard moved between rock 'n' roll, alcohol, cocaine and heroin abuse and Christianity and gospel music. He would go on to become an ordained Seventh Day Adventist minister and eventually worked both gospel and rock into his shows, along with a little preaching.
"I talk about my life as a homosexual and a drug addict because I think it is right to tell people what God has done for me," Little Richard wrote in his autobiography.