Pandemic can't stop nuptials for area newlyweds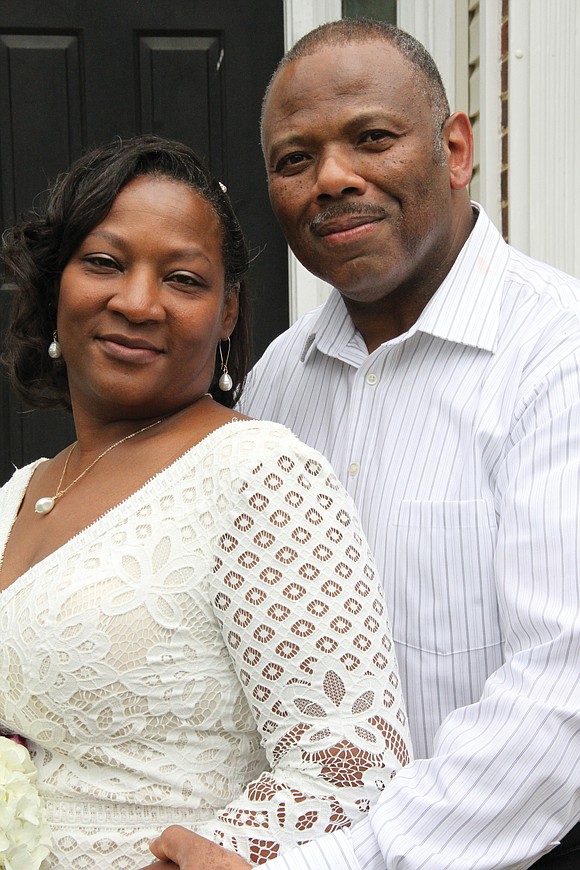 When the coronavirus pandemic threatened to disrupt the wedding plans of Dr. Janet West and Rodney Jordan, love proved too strong – even during a time of social distancing and rules preventing no more than 10 people in one place at one time.
Dr. West, a pediatrician whose practice, RVA Baby, is located in South Richmond, and Mr. Jordan, an IT specialist in security, had planned to elope on April 25, the anniversary of their first date in 2012.
They were going to marry in Williamsburg, with the bed and breakfast they had reserved making all of the wedding preparations. Dr. West and Mr. Jordan planned to invite family and friends. But that was before COVID-19 shut down most Virginia businesses.
"The inn's owner called when the pandemic hit, saying they had to shut down and couldn't host the wedding," Dr. West said.
Mr. Jordan, learning about the cancellation and understanding the risk, said they could either marry this year or next year on that special anniversary date.
Love won out, and the couple went into overdrive, with just a week to get their wedding together.
It was held on the deck of their Colonial Heights home and witnessed by their blended family – her children, Alayna and twins Jonathan and Jaylen, and his children, Rodney II and Reese.
The overcast and sometimes drizzly sky couldn't dampen the joy. They streamed the ceremony for their extended families to see.
As the couple exchanged vows on the deck, Jaylen sang from just inside the house, while Jonathan played the guitar under a tree in the yard.
With the help and network of their close friend, Dr. Paula Young-Perez, the sacred and memorable ceremony all came together.
"We got the flowers, a trellis for the deck and bought a wedding dress by appointment on Thursday," Dr. West said. "Oh, the food for the family reception was delivered to the wrong house. It was crazy."
The afternoon ceremony was capped with a celebratory drive-by of friends and well-wishers. The pandemic was, for the day, an afterthought.
The newlyweds have an optimistic message for people trying to marry during the COVID-19 crisis.
"You can do it. It's all about the person you love and being one," Dr. West and Mr. Jordan exclaimed almost in unison.
"Plus, COVID weddings are cheaper."