Baseball player, executive Bob Watson dies at 74
5/21/2020, 6 p.m.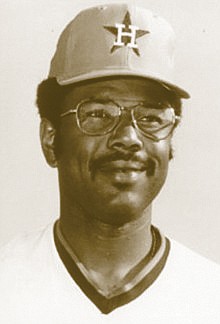 Bob Watson, who impacted baseball as a player and executive, died Thursday, May 14, 2020, in Houston at age 74. He had been in declining health for several years.
A native of Los Angeles, Mr.Watsonplayed first base and the outfield in the big leagues from 1966 to 1984. He was an All-Star with the Houston Astros in 1973 and 1975.
Known as "Bull," Mr. Watson finished his playing career with 188 home runs, 989 runs batted in and a .295 average.
Following retirement, Mr. Watson became general manager of the Houston Astros from 1992 to 1995, and later was general manager of the New York Yankees from 1995 to 1998.
In 1996, the Yankees won World Series, making Mr. Watson the first African-American general manager to win baseball's highest honor.
Later, he became Major League Baseball's vice president for rules and on-field opera- tions from 2002 to 2010.
Before signing a pro contract, Mr. Watson played catcher for Fremont High School's Los Angeles city championship baseball team. His Fremont teammates included future big leaguers Willie Crawford and Bobby Tolan.