Ruby Scoops owner wins 'Clash of the Cones'
9/9/2021, 6 p.m.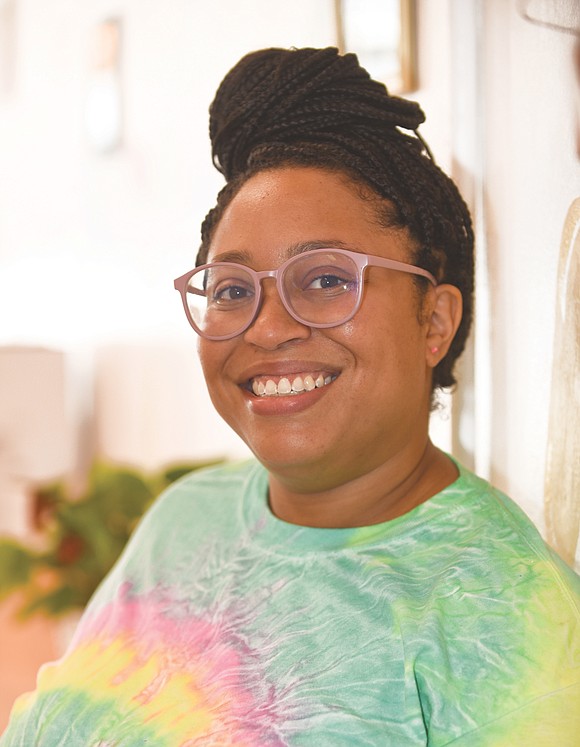 Rabia Kamara is a winner!
And so is her ice cream.
The owner of Ruby Scoops Ice Cream & Sweets on Brookland Park Boulevard in North Side walked off with the title and grand prize of the Food Network's "Ben & Jerry's: Clash of the Cones" ice cream flavor competition.
Ms. Kamara wins $20,000 and a featured spot in a Ben & Jerry's Scoop Shop or an event in her hometown.
Ms. Kamara's creative ice cream flavor beat out five others in a series of challenges to win the competition, which aired on the Food Network beginning Aug. 16.
Her winning flavor: Bia's Black Joy Sundae, with salted malted Dulce de leche ice cream, vanilla ice cream, old bay caramel swirl, dark chocolate fudge brownie chunks and salty toffee hazelnut blondies.
"I am grateful for this experience and even more that I won!" Ms. Kamara said in a statement. "It's amazing to be reassured that I'm on the right path in life and that people now know who I and Ruby Scoops am!"
The Virginia Commonwealth University graduate opened her shop in Richmond in 2020. Her ultimate goal, she said, is to have shops in different locations.
The competition was filmed in May in Waterbury, Vt., the headquarters of Ben & Jerry's ice cream.