Thomas Jefferson High is going for third win Friday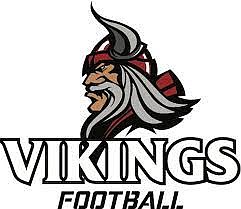 The Thomas Jefferson High School football program has picked up in 2021 where it left off in 2019.
Following a year's absence from the gridiron due to COVID-19, the new Vikings are looking like the Vikings of old under first-year head Coach Josef Harrison.
The Class 2A Richmond school improved to 2-0 Sept. 2 with a 20-6 win over Class 5A Meadowbrook High School. The Vikings had opened a week earlier with a 7-0 shutout of Armstrong High School.
Some of the current standouts were part of the 2019 team under Coach P.J. Adams that posted an 11-3 record en route to the State semifinals.
Arthur Sutton, a sophomore on the 2019 team, is two years older and emerging as an elite running back. Sutton rushed for 115 yards at Meadowbrook, featuring a 45-yard touchdown scamper. Sutton added an interception from his defensive safety slot.
Treymon Green and Josiah Hargrove scored the other TJ touchdowns.
"We haven't had a lot of chances to prac- tice due to the weather and transportation issues, but I'm happy to see the progress," said Coach Harrison, a Baltimore native who played and helped coach football for Virginia Union University.
"We've got 35 kids now and we're hop- ing to pick up a few more (after) school opens," he said.
Defensively, Amari Jackson was the ringleader against Meadowbrook, with an interception, a sack, two tackles behind the line of scrimmage and six solo tackles.
Dominique Williams and Kentre Darden have led a relentless pass rush that has resulted in a total of 14 sacks in two games.
"We're doing a great job of flying to the ball," Coach Harrison said of his aggressive defense.
The Thomas Jefferson backs are running behind an NFL-sized offensive line. Zadier Artis, Jaden Goodwin and Timarion Venable are all well over 6 feet tall and 300 pounds.
The Vikings will travel to Amelia on Friday, Sept. 10, in hopes of making it 3-0. Looking farther ahead, there's not a game on the schedule in which the Vikings will be clear underdogs. That's very unusual for a city school.
Not wanting to take it too fast, Coach Harrison said, "Our goal is to go 1-0 every week."