Student performance of '#BlackLivesMatter' Aug.15
8/13/2015, 3:28 p.m.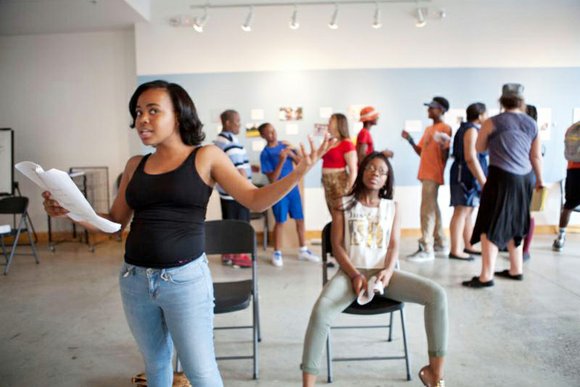 Young people participating in ART 180's summer program will perform an original play they wrote called "#BlackLivesMatter."
The event is free, with the play performed twice on Saturday, Aug. 15, from 4 to 6 p.m. and from 7 to 9 p.m. at Dogtown Dance Theatre, 109 W. 15th St. on South Side.
The play is based on the growing Black Lives Matter movement that calls for an end to the killing of unarmed black people by white police officers, increased training for law enforcement officers and an end to the disparate treatment of African-Americans in the criminal justice system.
"Their performance will provide a powerful statement reflecting the national movement for social change condemning systemic violence toward and oppression of the black community," Art 180 officials stated in a news release.
The play is the culmination of the eight-week, Art 180 summer program that gives young people in challenging circumstances the chance to express themselves through art and to share their stories with others.
A community discussion and reception will follow each performance.
Tickets can be reserved at www.eventbrite.com/e/blacklivesmatter-tickets-18036140582.
For more information: (804) 233-4180.