Church headed by controversial pastor burns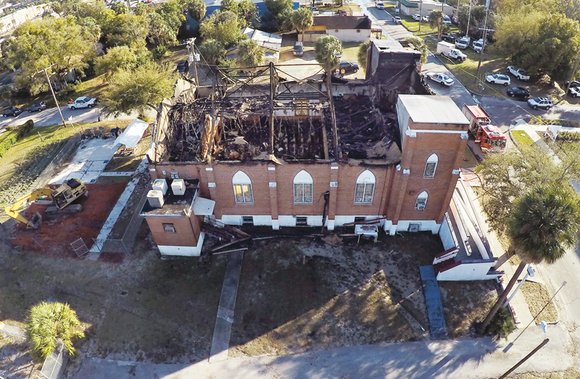 TAMPA, Fla.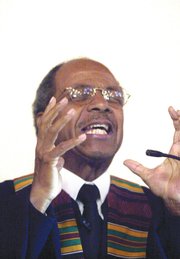 Tampa firefighters battled a blaze at a church led by controversial pastor Dr. Henry J. Lyons, former head of the 7.5 million-member National Baptist Convention.
Officials said the Feb. 2 fire broke out at the New Salem Missionary Baptist Church. The cause of the fire is under investigation. New Salem faced foreclosure in 2011 and filed for bankruptcy the next year. Organized in 1906, the church was built in 1950.
Dr. Lyons was freed from prison in 2003 after serving nearly five years on grand theft and racketeering charges. He was convicted after an investigation revealed Dr. Lyons used his leadership role as president of the National Baptist Convention and pastor of Bethel Metropolitan Baptist Church in St. Petersburg, Fla., to steal an estimated $4 million to buy luxury homes, jewelry and to support his mistresses.
Dr. Lyons' fall came after his wife, Deborah, set fire to a $700,000 waterfront home he co-owned with another woman.
They have since divorced. In 2009, Dr. Lyons ran again for president of the national organization of black Baptist churches, but was defeated.