Barksdale a 'first' as NBA All-Star
Fred Jeter | 2/19/2015, 12:40 p.m. | Updated on 2/19/2015, 12:41 p.m.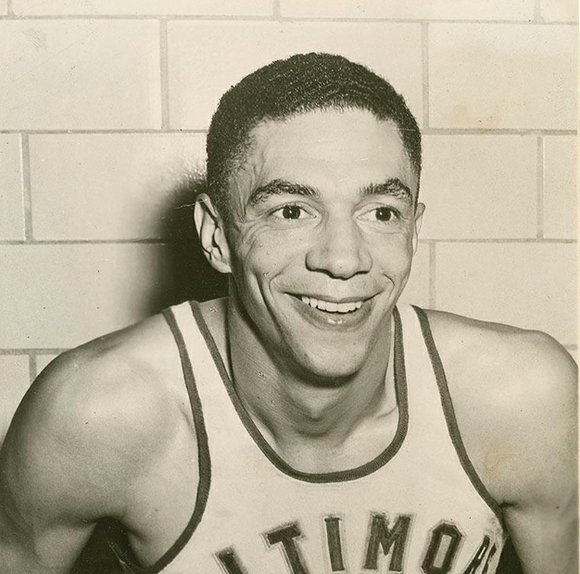 At the 1953 NBA All-Star game, Don Barksdale scored just one point — yet he stood out.
That's because he was the first African-American ever selected to play in the event.
By contrast, the rosters for last week-end's All-Star game in New York City included 24 African-American and four white players.
From a historical perspective, Barksdale may be underrated as a trailblazing athlete.
The 6-foot-6 Oakland native was the:
• First black NCAA Division I All- America while at UCLA in 1947.
• First black on the U.S. Olympic team in 1948 for the games in London.
• First black NBA All-Star.
It's coincidental that Barksdale attended the same college —UCLA—as the first African-American big-league baseball player (Jackie Robinson, Class of 1947) and the first African-American NFL players (Kenny Washington and Woody Strode, Class of 1946).
The 1953 NBA All-Star game was played in Fort Wayne, Ind. Barksdale was then in his second season with the Baltimore Bullets.
He later was traded in 1954 to the Boston Celtics, where he played two more seasons.
The 1951 and 1952 All-Star games were all white, although the league had admitted four African-Americans in 1950 — Chuck Cooper, Earl Lloyd, Sweetwater Clifton and Hank DeZone.
Another Barksdale "first:" He was the first African-American to play basketball against the University of Kentucky in Lexington.
In 1948, Barksdale played for the AAU Phillips 66ers in an outdoor exhibition in Lexington against Coach Adolph Rupp's Kentucky Wildcats.
Rupp, coach of the 1948 Olympic team, was so impressed with Barksdale that he selected him for the U.S. team.
Later in life, Barksdale became a popular disc jockey and was the first African- American to host a TV show in the San Francisco Bay area on KRON-TV with Sepia Review.
Don Barksdale died in 1993 at age 69.