Center on Va.'s role in religious freedom opens Friday
1/20/2015, 6 a.m.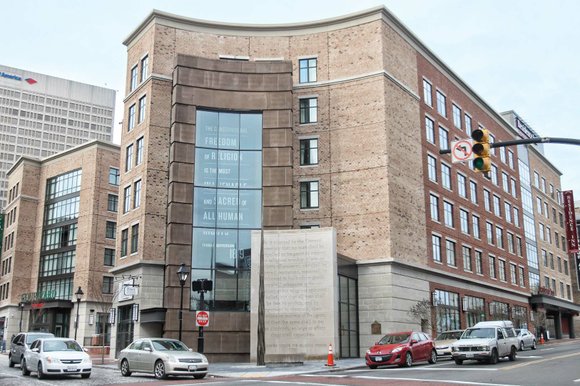 The constitutional right in the United States to freedom of religion, speech and the press all began with the Virginia General Assembly's passage of the Virginia Statute for Religious Freedom in 1786.
The legislation is considered a precursor to the First Amendment of the U.S. Constitution.
The First Freedom Center at 14th and Cary streets in downtown was built to acknowledge the historical significance of this legislation and the development of religious liberty as an important principle in the United States.
The center will hold a grand opening and commemoration ceremony 12:30 p.m. Friday, Jan. 16, followed by tours, a dedi- cation and luncheon for donors and honored guests.
Gov. Terry McAuliffe and Richmond Mayor Dwight C. Jones will offer remarks.
The public is invited to tour the center beginning at 3 p.m.
The center is on the site where the Virginia legislature met in 1786 and passed the religious freedom statute. Friday's opening coincides with National Religious Freedom Day.
Randy Wyckoff, executive director of the center, said the exhibits will educate visitors on the importance of the statute, as well as identify individuals, such as Thomas Jefferson, who helped draft and pass the legislation. The center's exhibits also explore the impact of the legislation on contemporary America.
Details: www.firstfreedom.org or (804) 643-1786.