VUU concludes its 150th celebration
5/1/2015, 1:45 p.m.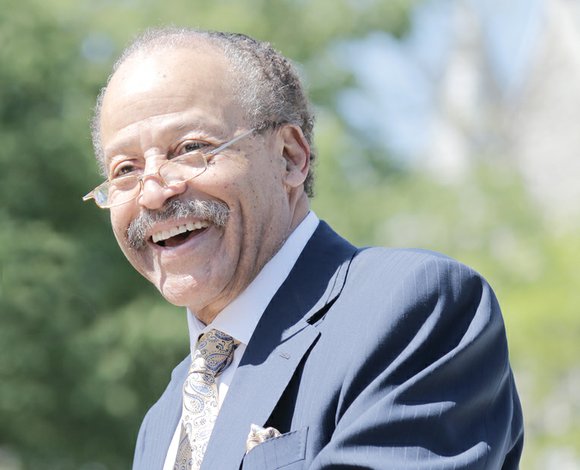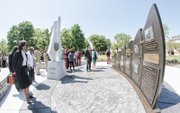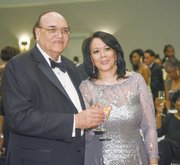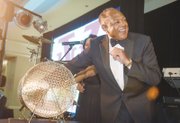 Virginia Union University honored its past and celebrated its future with the unveiling Wednesday of a monument symbolizing 150 years of academic excellence at the institution.
The monument was designed by renowned sculptor Ed Dwight of Denver, and is displayed on the Lombardy Street campus between the Belgian Building and Ellison Hall.
A former Air Force test pilot, restaurateur and real estate developer, Mr. Dwight has completed more than 100 public art projects during the last 32 years. His work includes the Underground Railroad Memorial in Battle Creek, Mich.; the John Hope Franklin Tower of Reconciliation in Tulsa, Okla.; the African-American History Monument in Columbia, S.C.; and a monument honoring Dr. Martin Luther King Jr. in Denver.
The monument commissioned for VUU is the culminating highlight of the university's yearlong sesquicentennial celebration that featured renowned speakers, lectures by panels of special guests and music and dance concerts.
The VUU Scholarship Gala and Masquerade Ball held April 24 at a Downtown hotel drew a festive crowd of several hundred people. The black-tie event featured a reception, dinner and the VUU National Alumni Association's raffle of a 2015 BMW and other prizes.