NAACP officials call for continued probe into Chesterfield woman's death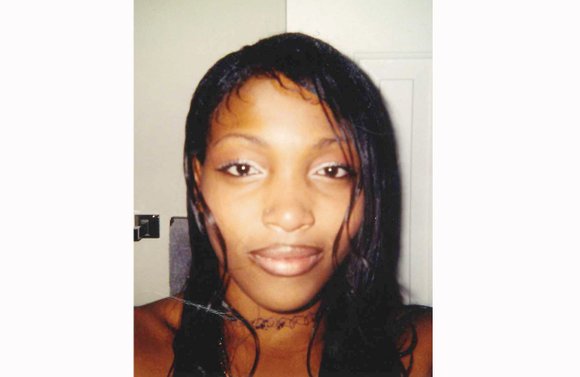 Richmond private investigator Perry Hicks began probing the mysterious disappearance and death of Ogechi Sarah Uwasomba three months ago at the behest of the Richmond NAACP and other concerned parties.
The 28-year-old Chesterfield County woman's remains were found in March in a secluded alley on South Side.
Mr. Hicks told the Free Press he vehemently disagrees with a recent autopsy report that lists the manner of Ms. Uwasomba's death as "undetermined."
The evidence, he contends, overwhelmingly points to her death being "a homicide." And he said the medical examiner's findings should be changed to reflect that for the "case to stay alive so we can determine what and who killed Sarah Uwasomba."
Mr. Hicks joined Richmond NAACP President Lynetta Thompson, members of the African Community Network of Greater Richmond and others at a news conference Tuesday outside the state Medical Examiner's Office in Downtown to ask for further investigation by law enforcement into Ms. Uwasomba's disappearance and death.
They said Chesterfield and Richmond police departments are not looking to resolve her case with the same zeal that law enforcement often applies to higher profile cases involving white victims.
"We don't believe there's been equitable treatment (from law enforcement) in this case," asserted Ms. Thompson.
Djibril Niang, president of the nonprofit African Community Network of Greater Richmond that advocates for the local African community, said his group is asking law enforcement not "to push aside" Ms. Uwasomba's case and make sure "there can be a full investigation" by changing the manner of death to a homicide.
"We want to keep the pressure on," Ms. Thompson told reporters. "We know these cases can be solved."
Catherine Uwasomba reported her daughter missing to the Chesterfield Police Department on June 7, 2014.
Ms. Uwasomba's decomposed remains were found in an alley behind homes in the 00 block of Rodman Road on March 11.
Mrs. Uwasomba believes her daughter was a victim of foul play. She also said Chesterfield Police did little to search for the truth behind her daughter's death in the 11 months that elapsed between her reported disappearance and the discovery of her remains in Richmond.
Mr. Hicks agrees.
"She just did not walk into that remote area, which is ideal to dispose of a body, and decide to lay down under brush and brambles, where her body was hidden from view and then die," he said, shaking his head.
"It just did not happen," he added. "Somebody put her there. Ergo, there is homicide."
"My daughter did not just go out there and pass out," a grieving Mrs. Uwasomba told the Free Press in an article published in the July 16-18 edition.
Ms. Thompson said Chesterfield Police have told her they've done all they can in the case and basically brushed her aside. She said Richmond investigators have promised to meet with her to further discuss the case.
Gene Lepley, a Richmond Police spokesperson, told the Free Press on Tuesday the "case remains open."
Mrs. Uwasomba said Chesterfield Police told her they interviewed a man she strongly believes played a role in her daughter's death, but only did so once over the phone and have made no efforts to interview him again since he moved out of the state last fall.
Mrs. Uwasomba has been diagnosed with depression since her daughter's death and did not attend Tuesday's press conference.