Former governor eligible to receive state pension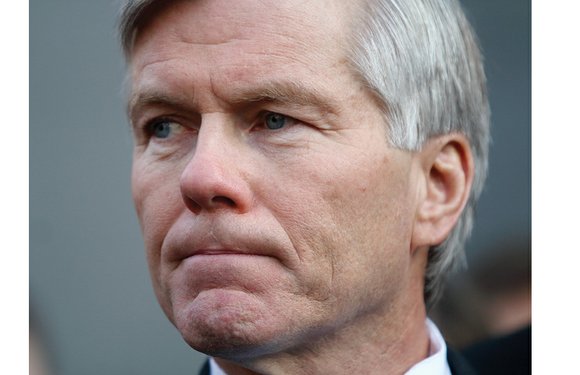 Former Gov. Bob McDonnell is once again eligible to receive his state pension and practice law now that he is no longer a felon.
Those are some of the benefits flowing out of the U.S. Supreme Court decision June 27 that threw out Mr. McDonnell's conviction on 11 federal felony corruption charges.
Nearly a year after his September 2014 conviction by a federal jury, Virginia Attorney General Mark Herring stated in a formal opinion in August 2015 that Mr. McDonnell was required to relinquish his $3,700 a month state pension under legislation the former governor had signed into law in 2012.
In the wake of that opinion, Gov. Terry McAuliffe began proceedings to strip Mr. McDonnell of his pension.
The General Assembly had passed the law after former Newport News Del. Phil Hamilton was indicted in 2011, and then Gov. McDonnell signed it.
The law "requires the forfeiture of all (state) benefits ... including spousal benefits and benefits accrued from service in multiple offices or positions," according Mr. Herring's opinion.
The ruling from the U.S. Supreme Court, though, eliminates the felony charge and makes Mr. McDonnell eligible to receive the pension, based on his nearly 24 years of state service, as well as any back payments he did not receive.
He could lose the state pension again if he is retried on any of the charges and convicted — a prospect that legal experts consider remote given the high court's decision. Until then, Mr. McDonnell, a former state attorney general and former General Assembly member, would be due his payments from the Virginia Retirement System.
In addition, the Supreme Court ruling opens the door for Mr. McDonnell to be restored to good standing with the Virginia State Bar, which licenses attorneys and handles discipline.

The bar has continued disciplinary hearings in Mr. McDonnell's case and has not removed his license during the appeal process according to the state agency's website. However, the website states that Mr. McDonnell is listed as an attorney "not in good standing and not eligible to practice law."
Under state law, a felony conviction automatically leads to loss of a law license. Now that Mr. McDonnell is no longer a felon, he could seek to have the bar reinstate him to good standing. — JEREMY M. LAZARUS