Disabled student advocate arrested again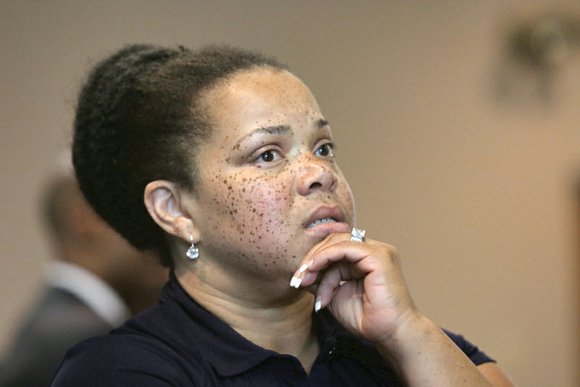 More trouble has hit Kandise Lucas, a Henrico resident and advocate for parents of schoolchildren with special needs.
On Monday, she was arraigned on a charge of trespassing at Glen Allen High School in Henrico County.
Separately, she was convicted Monday of trespassing at Ecoff Elementary School in Chesterfield County.
In both cases, Ms. Lucas was defying bans by the Henrico and Chesterfield public school systems that she believes illegally bar her from representing parents seeking help in crafting an Individualized Education Program, or IEP, for their children with school officials. She cites a federal law that allows a parent to choose an advocate.
In the Henrico case, Dr. Gwen Miller, principal at Glen Allen High, sought the warrant after police declined to arrest Ms. Lucas when she went to the school on Aug. 23 to attend an IEP meeting with a parent. A special prosecutor will be handling the case because Henrico Commonwealth's Attorney Shannon Taylor recused herself.
This is the first time that Ms. Lucas has been arrested in Henrico, although the county issued a trespass ban against her in 2011 for serving as an advocate. Since then, she has repeatedly gone to county schools to mentor students and participate in PTA programs.
In the Chesterfield case, Ms. Lucas was sentenced to a year in jail with all but 15 days suspended. The sentence was put on hold after she appealed to Chesterfield Circuit Court.
This was Ms. Lucas' third trespassing arrest at a school in Chesterfield County and her second conviction in General District Court. The first conviction was overturned in Circuit Court after a judge ruled that Ms. Lucas' attendance at an IEP meeting is an exception to trespassing law. She was acquitted in a second case.
In the third and latest case, Ms. Lucas said that Chesterfield General District Court Judge Keith N. Hurley rejected her evidence that federal law protects advocates from such arrests.
The conviction comes just two weeks after Chesterfield Superintendent James F. Lane promised to lift the school system's trespass ban against her as part of a settlement with the U.S. Department of Education's Office of Civil Rights. The federal office investigated Ms. Lucas' complaint that the county was wrongly barring her from serving as an advocate.