James Hickman, retired city homicide detective, dies at 68
9/29/2017, 6:50 a.m.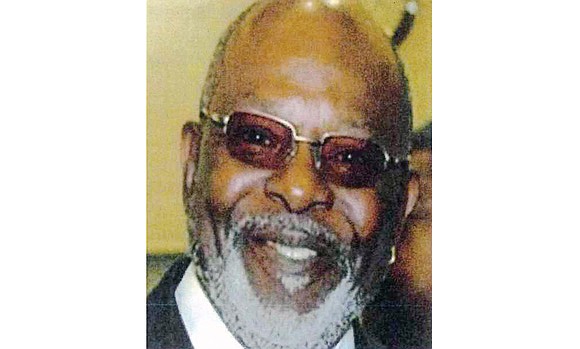 James E. Hickman Sr., a retired Richmond Police detective who later worked with the Richmond Public Schools Department of Safety and Security, was remembered as a kindhearted man who cared about the students and crime victims whose lives he touched.
During a funeral service Wednesday, Sept. 13, 2017, at Fifth Street Baptist Church, family, friends and former law enforcement colleagues told stories about Mr. Hickman's thoughtful and generous nature that gave comfort to those hurt by crime or youths in need of direction.
Mr. Hickman died on Sunday, Sept. 3, 2017, at his Richmond area home. He was 68.
Friends recalled his wit, cheerful disposition and flair for dressing that started when he was young and continued through his days as a homicide detective. While in high school, he worked in the shoe repair department at the former Standard Drug Store at 1st and Marshall streets to earn money to "dress to impress."
Shortly after graduation, he worked for Consolidated Bank and Trust before joining the Richmond Police Department. He started as a foot officer on patrol, later becoming a homicide detective.
He retired in the late 1990s after 27 years on the police force. He returned to policing through the school system's Safety and Security Department, where he reached the rank of lieutenant before retiring again in July 2016.
Mr. Hickman enjoyed fishing, traveling and informal cook-offs with his sister, the Rev. Linda Hickman-Pearson. He also was devoted to his wife of 27 years, Yolanda "Dolly" Bodrick Hickman, who died in February 2016.
In addition to his sister, survivors include two sons, James E. Hickman Jr. and Jerard E. Hickman; four daughters, Jade and Candace Hickman, Sara Donawa and Jasmyn Briggs; his mother, Virginia Hall Hickman; and three grandchildren.