Changes creating upheaval at Salvation Army Boys & Girls Club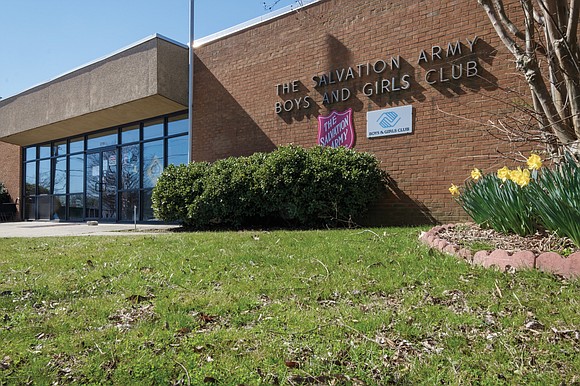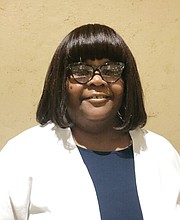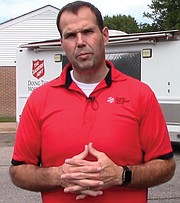 The Salvation Army Boys & Girls Club in Church Hill is undergoing the biggest upheaval in the nearly 70 years it has offered programming.
The participation of children and teens has plummeted dramatically in the months since the nearly 50-year-old building at 3701 R St. was closed to undergo a yearlong, $6.1 million renovation and expansion. Officials now say it could be mid-February to March before the work is completed and the space fully outfitted for its grand reopening.
Instead of serving 100 children daily, the club had fewer than 30 children and youths signed up for fall programs that temporarily are being offered at Franklin Military Academy and had even fewer to attend summer programs at a Fulton church, club officials said.
But the biggest upheaval appears to involve staff as the religious group and its local leader, Capt. Donald Dohmann, and club director Hugh Jones prepare to overhaul programming that will be offered when the club returns to its Church Hill home with space to daily serve 200 or more young people ages 6 to 18.
The new programming has led to the loss of two veteran employees whom many regarded as the "glue" that helped make the club a safe and inviting place for the children in the mostly black community the club serves.
The duo, who have filed separate complaints with the U.S. Equal Employment Opportunity Commission, are Dorothy J. "Mama Dot" Crenshaw, program director for 26 years, and LaWanda Rowe, administrative assistant to the director for 38 years.
A third employee, Vernon Allen, who ran summer recreation programs for the club and also taught swimming for about 15 years, dropped his plans to file a similar complaint last week when his employment with the club was renewed, the Free Press was told Wednesday.
The club long has had the only indoor pool in Church Hill.
Ms. Crenshaw and Ms. Rowe have retained employee litigation consultant and former Richmond City Councilman Sa'ad El-Amin, who helped them file the EEOC cases last Friday without charge. Copies of the opening page of the filings show the complaints allege discrimination based on race, sex, color and age although the specifics were not made available to the Free Press.
Those who know of her work said Ms. Crenshaw has been a warm, caring port for children who too often come to the club after dealing with some kind of drama or trauma and are looking for emotional support. Ms. Rowe also sought to help in calming the troubled waters that club members could face.
According to Capt. Dohmann, the positions the two women held have been eliminated as part of the move to provide more targeted programs that focus on education, health and fitness and teen engagement, including computer coding and information technology.
"We are actually expanding our staff from 10 to 13 people," Capt. Dohmann said, but the positions have been rewritten to reflect the club's efforts to do more to help members succeed in school and overcome obesity and other life-shortening health challenges, as well as to help the club attract older children.
Other than Mr. Jones, the club's director, another veteran staying on is Harold Harris, the recreation director who will manage the upgraded athletic and fitness offerings, Capt. Dohmann said.
Another employee, Jennifer Purcell, an educator who joined the staff last year, also is being retained to work with members in the expanded effort to help members do better in school.

Capt. Dohmann said Ms. Crenshaw, Ms. Rowe and Mr. Allen were asked to apply for one of the new jobs but did not, despite being notified that their positions would end. While Mr. Allen was rehired, the two women were not and their last official day was Sept. 7, according to the Salvation Army, which provided them with two days of severance pay for each year of service and also paid them for accrued vacation days.
However, while the position changes and the new programming focus have been in the works for at least six months, Capt. Dohmann apparently kept the impending personnel changes from the club's community advisory council and also did not formally tell the three employees until late July, even though they were heavily involved in keeping the club's programs going in temporary quarters, the Free Press was told.
Mr. Jones also did not give staff members a heads up, Ms. Rowe said.
Capt. Dohmann said in a phone interview that many on the advisory council, including Richmond Sheriff Antionette V. Irving, who grew up in the club, were surprised and dismayed that those employees likely would not be there when the club reopens on R Street. Capt. Dohmann also heard from people in the community about their dismay at the layoffs at a meeting in August.
He acknowledged that he should have discussed the employees' future with the club with the advisory council.
The decision to retain Mr. Allen appears to stem from the concern that Capt. Dohmann heard from the community, said Lorraine Wright, a community mental health specialist, who is assisting the two women.
She was a member of the advisory council, but quit when she learned in mid-August that Ms. Crenshaw, Ms. Rowe and, at that time, Mr. Allen, were on the verge of losing their jobs.
Ms. Wright first issued a sharply critical video on Facebook last month that went viral. In that video, she attacked the motive she believes led to the layoffs. She claimed the change in employment and programming is aimed at attracting more white children and families who are moving into Church Hill, although Capt. Dohmann has labeled that allegation false.
Ms. Wright is now leading the newly organized Ad Hoc Committee to Ensure Community Control of the club.

Ms. Rowe said she learned on July 30 that her position was being cut, but she said none of the positions that she was told were open offered the same pay or benefits she currently enjoys.
"I've done everything for this club," she said, including taking on programming duties when other employees were absent and tutoring and leading teen activities. "I've always been there. I love working with the children."
Ms. Rowe said the position she was offered listed a starting pay of $10 an hour and did not include health insurance. She now makes more than $16 an hour, plus benefits.

A position for an administrative assistant is among the listings, but on the new organizational chart, that position is largely for a low-level receptionist. Ms. Rowe has been an aide to the director since she started. She said she has served six directors, including Mr. Jones, who has held the post for more than 25 years.

Capt. Dohmann said that he has not been able to have a discussion with Ms. Rowe about pay. He said at their only meeting, she vented her anger. He said all of the full-time jobs the club offers come with health insurance.
Ms. Rowe said she has been on leave with pay since Aug. 20, when she was ordered to report to the R Street building to help sort equipment and supplies to determine what should stay or go.
She said she arrived at the building to find the water off and bathrooms not useable. She said the work area was littered with rat droppings and construction dust and debris.
Ms. Rowe said she was not provided with protective clothing and that construction workers at the site told her it was dangerous for her to be in the building.
She said when she called to let club officials know about the conditions and to get instructions, she was shocked and dismayed when she was told to "go home and not come back."
"They didn't want me around anymore," Ms. Rowe said. "So how can I believe that they actually wanted me to take another position?"