Cityscape:Slices of life and scenes in Richmond
Regina H. Boone | 8/30/2019, 6 a.m.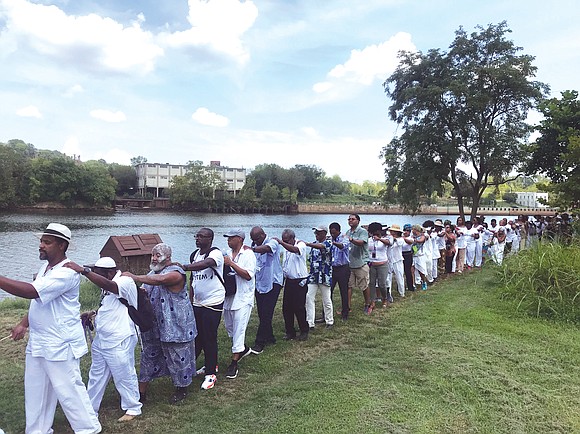 A line of people marches along a portion of the Richmond Slave Trail beside the James River on their way from the Old Manchester docks to Downtown. The walk on Aug. 20 was led by Janine Y. Bell of the Elegba Folklore Society and was symbolic of the many slave coffles in Richmond, which was one of the largest markets for the sale of enslaved people before the end of the Civil War. The walk was one element of the three-day Black Lives Global Summit that the Connecticut-based Community Healing Network sponsored. The summit, held largely at Virginia Union University in concert with other events related to the 400th anniversary of the forced arrival of the first Africans in English North America, focused on providing emotional and psychological healing from the lingering impact of slavery and included a range of speakers focusing on the past, present and future for people of African descent.