Elegba Folklore Society presents 27th annual Juneteenth celebration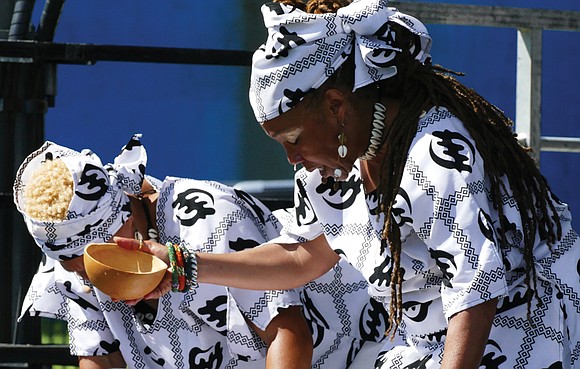 Elegba Folklore Society's "Juneteenth 2023, A Freedom Celebration" will take place Saturday, June 10, and Sunday, June 11. Saturday's program, "Torch Lit Night Walk Along the Trail of Enslaved Africans," begins at 7 p.m. at the Manchester Dock, 1308 Brander St. It is free to attend, however donations are welcome.
The night walk immerses attendees in narratives, the historical record and music. It is a sacred and poignant pilgrimage of short walks to interpretive sites from the Manchester Dock, a point of entry of Africans into America to be sold into lifelong bondage, through Shockoe Bottom, a geographical and economic center of the trade of enslaved Africans in Virginia, to the Shockoe BottomAfrican Burial Ground, reclaimed as a site of memory, according to Elegba Folklore Society.
The walk starts at the Manchester Dock. There are places to sit along the way including at the African Burial Ground. Buses will return attendees to their cars at the program's conclusion. Water will be available.
Sunday's program features "Dancing With the Ancestors" at 4 p.m. at the African Burial Ground, 1540 E. Broad St. General admission is $5 and children under 12 may attend for free. This commemoration will be sacred and joyful. Attendees are asked to wear white, and they may bring ancestral offerings such as flowers, fruit, sweets, libations or other gifts of personal significance.
The program begins with the "Get Woke Youth Summit." Youths of all ages are invited to participate in this cultural education exchange aimed at affirmation and personal growth.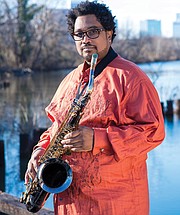 The Marvin Taylor Experience will close the Juneteenth 2023, A Freedom Celebration. With several jazzy releases in circulation, Mr. Taylor has cultivated a passion to inspire joy, dancing fully and soulfully, through the power of music.
For additional details, contact the Elegba Folklore Society at (804) 644-3900 or story1@efsinc.org.