Go, Coco!
15-year-old Cori Gauff beats Venus Williams in Wimbledon's first round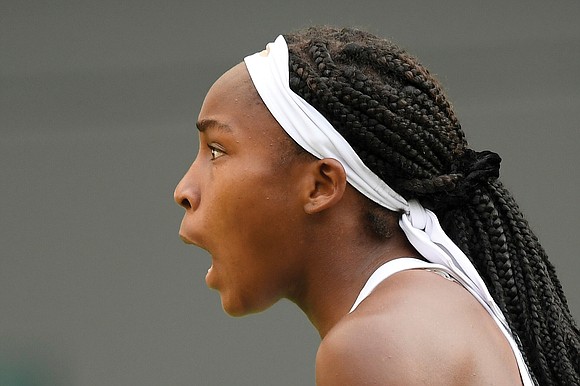 You don't always need a high school diploma to graduate to big-time professional tennis. Cori Gauff, who answers to the nickname "Coco," is tennis' latest phenom at a mere 15 years old.
Born March 13, 2004, Gauff is the age of most teenagers looking forward to getting their learner's permit to drive. In fact, on June 26, Gauff took an on-line science test for her academic curriculum in Delray Beach, Fla., where she is home schooled by her mother.
Then on June 27, she became the youngest woman ever to make the Wimbledon main draw post-1968.
The daughter of Corey and Candi Gauff survived three rounds of qualifiers in Roehampton to stamp her name into the 128 Ladies Singles bracket at the All England Club.
Her first test at Wimbledon was to be a tall one. Gauff's first round opponent on Monday was Venus Williams, 24 years her senior.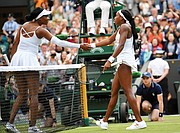 It was actually Venus' younger sister, Serena, that served as Coco's inspiration to dedicate herself to the courts.
"Serena is the reason why I play tennis and why my dad bought me my first racket," Gauff told the media following her historic qualifier.
The 5-foot-9, right-handed native of Atlanta is no stranger to historic "firsts." At 13, she became the youngest to make it to the U.S. Open girls (U-17) final. She's also the fifth youngest winner of the French Open's girls division at age 14.
Last October, also at age 14, she signed a pro contract with New Balance. She is also has endorsements from Barilla pasta and racket maker Head.
Earlier this year at 15, she became the youngest to win a Grand Slam qualifying match at the French Open.
In March, she scored her first WTA victory in the Miami Open.
"I don't know about the records I break until after, when someone tells me," she told the media at Wimbledon. "I just feel blessed I'm able to."
Gauff comes from an athletic family. Her father, Corey, who serves as her coach, is a former baseball player at Georgia State University. Her mom, Candi, ran track at Florida State University.
The family moved from Atlanta to Florida (ProWorld Tennis Academy) to enable Gauff to better fulfill her vast potential.
"My parents always taught me to shoot as high as I wanted," she said. "And I'm happy that, not only did they accept my goals, but sacrificed everything to make sure I get there."
Turning pro while still a teenager is rare, but not unheard of. Both Venus and Serena Williams turned pro at 14.
Among other American stars, Tracy Austin was 16 when she turned pro; Chris Evert went pro at 18.
If a young athlete is talented enough to go pro, there is ample reward. Even first round Wimbledon losers receive $57,000. The champion pockets $2 million.
Those types of paydays could lead to a nice down payment on Gauff's first car — that is, when she's old enough to drive.