Couple trying to save James Weldon Johnson cabin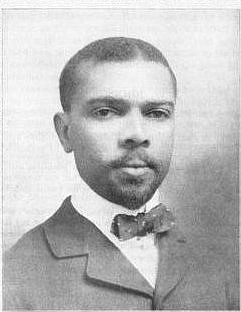 GREAT BARRINGTON, Mass.
A New Jersey couple is working to preserve a crumbling hilltop cabin in western Massachusetts where noted African-American author, educator and songwriter James Weldon Johnson wrote one of his most famous works.
The Berkshire Eagle reported that Rufus Jones and Jill Rosenberg-Jones purchased a summer home in 2011 on a 5-acre property in Great Barrington that once belonged to Mr. Johnson. They're now turning their attention to saving the cabin where Mr. Johnson wrote "God's Trombones," a 1927 book of spiritual poetry.
Mr. Johnson was an early leader of the NAACP and also a college professor at Fisk University, diplomat and songwriter. In 1934, four years before his death, he was appointed the first African-American professor at New York University, where he taught literature and culture.
Mr. Johnson is perhaps best known for penning the lyrics to "Lift Ev'ry Voice and Sing," which has become known as the "Negro National Anthem."
Mr. Jones and Ms. Rosenberg-Jones said the cabin, perched in an ancient hemlock grove, has fallen into disrepair and could cost hundreds of thousands of dollars to restore.
The couple created a foundation in 2016 to help keep Mr. Johnson's legacy alive.