Richmond jazz legend has new release
William F. 'Bill' McGee has performed with The O'Jays, Fred Wesley, Patti LaBelle and more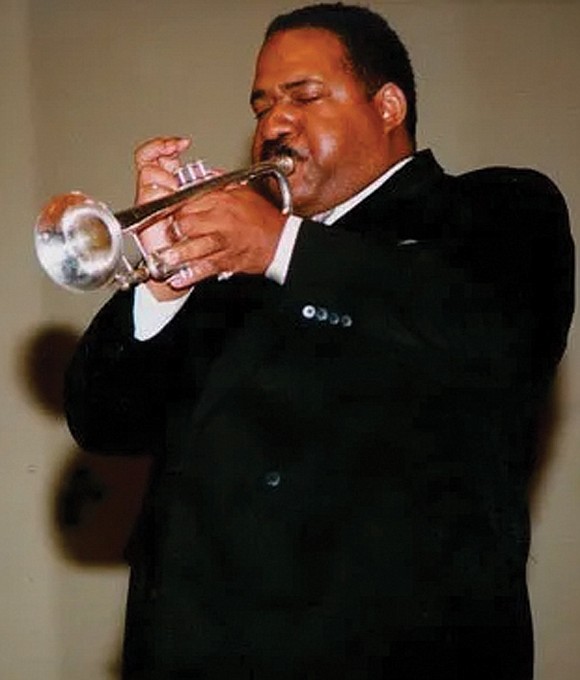 Richmond-based jazz legend and civil rights leader William F. "Bill" McGee is releasing his latest CD, "Tree of Life," Friday, March 17, through music streaming services and the website he owns and operates, 804jazz.com.
The 11-song album includes what he describes as "some of the best work of my 20-year-career as a solo artist" and 52-year career as a prolific musician, producer, arranger, songwriter and music educator.
Mr. McGee, a renowned jazz trumpet player who also is president of the Richmond Chapter of the Southern Christian Leadership Conference, stated that the album features a collaboration with more than 45 colleagues, friends and current and former students.
Among the performers are trombonist Fred Wesley, saxophonist James "Plunky" Branch, flautist Najee, pianist Jay Baxter, trumpeter Tom Browne, guitarist Freddie Fox and bassist Christian "Big New York" de Mesones.
While primarily featuring original work, the album includes a new version of the Blackbyrd's 50-year- old jazz hit "Flight Time" featuring one of the song's original performers, pianist Kevin Toney, Mr. McGee noted.
Mr. McGee, who began his professional career in Atlanta in 1970 when he recorded with classmates from Morris Brown University, has come through a lot since releasing his first solo CD in 2002.
He wrote that he has survived prostate cancer, gained nine grandchildren, retired after 30 years as a music educator and administrator and released 10 CDs through his 804 Musical Group. That includes four previous solo albums plus releases for several performers in the group, keyboard artists Weldon Hill and Fabian Lance and saxophonist James "Saxsmo" Gates Jr., as well as a gospel album for Cora Harvey Armstrong.
A Grammy voter for the past 12 years, Mr. McGee has won two gold medals for past musical work and has performed and recorded with the likes of the The O'Jays, Fred Wesley, Patti LaBelle, Grandmaster Flash, Bob James and The Stylistics.
Along with a wide-ranging performance career, Mr. McGee has taught music to students in Richmond, Petersburg and other communities and served a stint as director of instrumental music at Morehouse College.
While teaching music, Mr. McGee is credited with mentoring Grammy-winning recording artist Michael "D'Angelo" Archer and others who have achieved substantial careers, such as Mad Skillz, Danja Mowf and radio personality/DJ Lonnie B.
Recently retired from Richmond Public Schools, he still teaches classes in sound recording and technology and applied trumpet as an adjunct professor at Virginia State University.
His new album shows the 70-year-old Richmond native is still going strong.