Jawad Abdu, co-founder of RVA League for Safer Streets, dies at 48
7/19/2019, 6 a.m.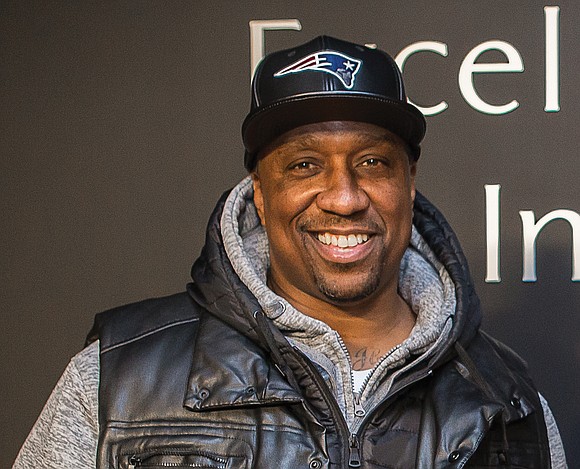 Jawad Abdu, co-founder of RVA League for Safer Streets, a basketball and mentorship program designed to help reduce crime and violence and elevate young men in Richmond's public housing communities, died Friday, July 12, 2019, of a heart attack.
Mr. Abdu was 48.
Family and friends will remember him at a funeral service 11 a.m. Monday, July 22, at Celebration Church and Outreach Ministry, 5501 Midlothian Turnpike.
Born and raised in Boston, Mr. Abdu was 12 when his life changed dramatically. His parents divorced and he witnessed his best friend's murder as a result of gun violence. Affected by these traumas, a young Mr. Abdu turned toward trouble. He was incarcerated for more than 20 years.
However, it was while behind bars at Virginia's Greensville Correctional Center that the idea for RVA League for Safer Streets was born. It was the brainchild and vision of Mr. Abdu and fellow inmate Paul Taylor. Both wanted to find not only a better path for themselves, but to give back to the community by preventing other young men from falling into the social and criminal traps that had ensnared them.
After his release in 2016, Mr. Abdu and, later, Mr. Taylor worked on getting support for the program, which started in July 2017. The Richmond Police Department and the Carol Adams Foundation Inc. joined in the effort and the program is now in its third season. Help also has come from Richmonder Robert Morris, who coordinated the Midnight Basketball League in the city in the mid-1990s; Clovia Lawrence, founder of the nonprofit Rolling for Freedom; the Myer Foundation; and others. Players ages 17 to 28, many of whom live in Richmond's public housing communities, play basketball on Tuesdays and Thursdays with the league. But before each game, they attend workshops that help them with life skills and employment opportunities.
In a 2018 interview with the Richmond Free Press, Mr. Abdu and Mr. Taylor said they wanted to help build pathways of hope and opportunity for young men facing challenges similar to those they had to deal with.
Tributes to Mr. Abdu have come in from Richmond Police Chief Will Smith, Mayor Levar M. Stoney and others. Mr. Abdu "has helped hundreds of at-risk young men find camaraderie and support, not only on the basketball court but also in rebuilding their lives and fostering positive relationships with the Richmond Police Department," Mayor Stoney said in a statement after learning of Mr. Abdu's death.
"Jawad's commitment and dedication to making a difference exemplified the One Richmond we aspire to be," the mayor stated.
"I lost a brother," Mr. Taylor told the Free Press on Tuesday. "Jawad's death is a loss to Richmond, a loss to our community, the Commonwealth of Virginia and a huge loss to humanity. He turned his whole life around and wanted to do something different.
"We got out and decided we're going to change some lives," Mr. Taylor continued. "We're going to do our best to restore humanity inside of people without them having to go to prison."
While Mr. Abdu avoided the spotlight and personal fanfare, he was remembered in a tribute during the league's game Tuesday night at the Arthur Ashe Jr. Athletic Center. The league's summer season, which started June 2, will continue through September, Mr. Taylor said.
Mr. Abdu also was recognized at the Returning Citizen Boosters Luncheon last Saturday at a Downtown hotel that brought together formerly incarcerated people, many of whom now run their own businesses and nonprofit organizations around the state, and advocates who are working toward change. Mr. Abdu had been scheduled to speak at the event that occurred the day after his death.
"Mr. Abdu cared about his community," Weldon "Prince" Bunn, the league's workshop coordinator, said at the luncheon. "He brought communities together that were at war with each other."
"He was able to calm down a lot of things," Chief Smith said in a statement. "That was Jawad. He was able to connect with a lot of people and build those relationships."
A GoFundMe page has been set up to assist the family with funeral expenses. Survivors include his wife, Monica Abdu, and several children.