Taking it to the streets:
'Violence interrupters' will work to stop bloodshed
George Copeland Jr. | 2/10/2022, 6 p.m.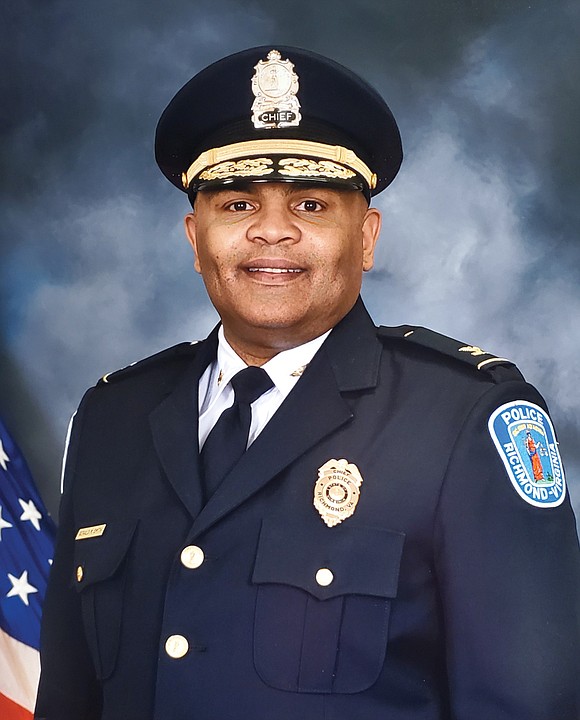 The city is hiring new "violence interrupters," people with connections in the community who can help mediate situations on Richmond streets before they escalate into gun violence.
Details were shared by Mayor Levar M. Stoney and Richmond Police Chief Gerald M. Smith during a news conference last week on the city's gun violence prevention plan.
As envisioned, the "violence interrupters" would have street experience and also could be the key to de-escalating the conflicts that have sparked recent spikes in gun-related deaths.
"We need someone who can step in that gap where police can't, someone who could actually step in there with deconfliction skills, with mitigation skills to actually reduce the threat of gun violence in our communities," Chief Smith said. "These individuals will be from the streets. These people will come with some baggage. They will come with history, but they will come with experience and connections to the community that we don't have."
Chief Smith initially said the new "violence interrupters" would be paid $65,000 a year. That was later corrected twice, with Richmond Police issuing a statement on Feb. 4 noting the pay would be between $31,200 and $46,000 annually.
The salary figure was misstated originally, according to the department, "as a result of being misclassified internally."
According to the Richmond Coalition of Police, several officers threatened to quit when the chief announced a salary for "violence interrupters" that is higher than the $43,000 starting salary for basic recruits and some police officers. Officers at level 1 on the scale are paid between $44,000 and $74,244.
After the brouhaha, Mayor Stoney also sent an email to Richmond officers noting his intent to seek a pay hike for officers in the budget he will submit to City Council in early March.
Mayor Stoney, Chief Smith and other city officials have sought to tamp down the rise in gun violence in the city, a trend cities across the country also have been experiencing that Mayor Stoney said "has only been made worse by the pandemic."
Last year, Richmond reported 90 homicides, the highest number seen in 15 years.
"While no one program or strategy is a panacea that will cure this decades-old issue overnight, it's our firm belief that the solution that's right for Richmond relies on a holistic, community-based approach," Mayor Stoney said. "One that takes into account the roles housing, transit, jobs and social supports play in healthier families and safer streets. One that builds trust from the ground up through collaboration and cooperation."
As part of the overall plan, the mayor announced a new partnership with NextUp RVA, a nonprofit that provides free after-school programs for the city's middle schoolers. The organization will distribute $1 million in new funding for community-led programs, including child care programs, mentorships, after-school programming, mental health support and tutoring services.
To ensure these and future prevention measures operate in the public's interest, the city has hired its first community safety coordinator, Samuel Brown, a former teacher, coach and Richmond native who has worked with the Peter Paul Development Center, a nonprofit child development center in the East End.
Mr. Brown also will host community-centered discussions and groups, with an approach defined by the fundamentals of the city's gun violence prevention framework — engagement, prevention, intervention and training and support services for both victims and perpetrators.