City officials tout efforts, framework to prevent gun violence
George Copeland Jr. | 5/5/2022, 6 p.m.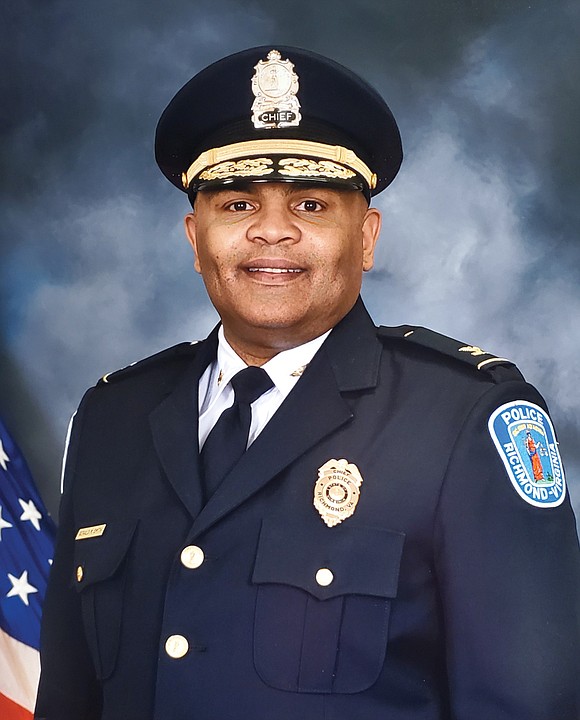 Richmond officials have recommended investing more than $140 million in fed- eral and local funds for a multi-pronged approach to intervening in the lives of those affected by gun violence, tackling the root causes behind the violence and preventing further injury and death.
That investment was recommended as part of a gun violence prevention and intervention framework released last Tuesday, following a panel discussion between two dozen representatives from groups that helped develop it.
The framework is the culmination of community research and programs tackling gun violence that began in 2018, with a "both/and" approach to the issue and its solutions, according to Mayor Levar M. Stoney.
"It's critical to acknowledge that gun violence cannot and will not be solved overnight," Mayor Stoney said. "It will take time, sustained resources and dedicated partners to curb violence."
The framework is focused in large part on Richmond residents between the ages of 10 and 24, who accounted for a record number of victims and arrests in 2021, according to data from the Richmond Police Department.
The framework's release comes as violence in Richmond has shifted from previous years. According to statistics released last week by Richmond Police Chief Gerald M. Smith, 12 homicides had occurred in Richmond at that point in 2022, a slight decline from the 13 homicides recorded within the first quarter of 2021. A total of 90 homicides were recorded in 2021.
Violent crime, meanwhile, has decreased from previous years, from 228 reports of sexual assault, homicides, aggravated assaults and robberies in the first quarter of 2021, to 219 in 2022, according to Chief Smith.
Property crimes, however, were cited as a major contributor to Richmond's high crime rate so far this year, with a total of 2,188 reports of burglary, larceny and auto theft during the first quarter of 2022 compared to 1,636 reports during the same time in 2021.
Chief Smith touted the released framework as a step in the right direction for Richmond.
"The gun violence initiative that was released yesterday, that is the way you do it," Chief Smith said. "We can go out there and do our job and lock as many people up who commit crimes as we can. But the way you actually stop it and lower numbers and keep them down and sustain them is through a community effort."
In terms of prevention, the framework includes $1 million for youth violence prevention programs, $200,000 to lay the groundwork for universal pre-school for 3- and 4-year-olds and $500,000 for the first City of Richmond Children's Fund. The framework also recommends expanding child care and pre-school access, and continuing the work of the Community Ambassador program and the city's youth-focused workforce development programs. These proposals would be supported in large part through more than $3 million in American Rescue Plan Act funding that was allocated to Richmond.
"It's important to have a coordinated framework to address this issue," said Torey Edmunds, a community youth engagement coordinator with VCU Health. "You must understand the risk and protective factors at all levels—individual, relational, community and at the social level."
According to Chief Smith, applications for prospective violence interrupters are being reviewed, with a focus on hiring and training three Richmond residents with deep, trusted relationships with the Richmond community and similar experiences to those who commit gun violence. Those selected will be directed at emerging points of community unrest through their supervisor, who will work with the Richmond Police Department's major crimes and investigative units.
"I can't speak on the others who've been doing this type of work," said Chief Smith when asked about the concerns groups have raised about the city's approach to community messengers. "I have no idea what their efforts were. I don't know if they've ever reached out to us ... but our violence interrupters will have the resources of the city behind them, as well as the organization of the police department."
The framework also details current and future initiatives to address the root causes of gun violence, from increasing the Richmond Public Schools budget by $51 million, to expanding community center access and partnerships. Officials also are working to establish a community resource center in City Hall. And the city's first Health Equity Trust Fund will be created through a partnership with the Richmond City Health District to address documented health inequities in the city ranging from COVID-19 to mental health, food insecurity and more.