Pro Football Hall of Famer Willie Davis dies at 85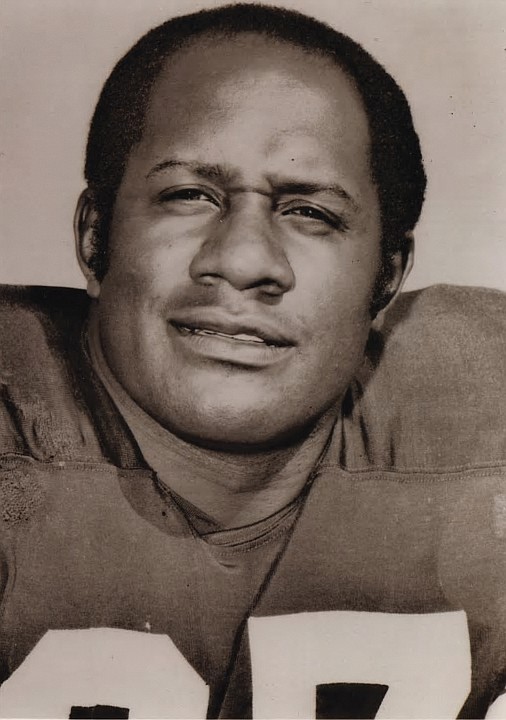 When historians reminisce about the Green Bay Packers dynasty of the 1960s, William Delford "Willie" Davis' name is among the first to come up.
Mr. Davis, who helped the Packers rule the NFL for a decade, died Wednesday, April 15, 2020, of kidney failure. He was 85 and lived in Santa Monica, Calif.
With Mr. Davis playing a ferocious brand of defensive end, the Packers won NFL titles in 1961, 1962, 1965, 1966 and 1967, as well as the first two Super Bowls in 1967 and 1968.
Listed at 6-foot-3 and 245 pounds, the Grambling State University alumnus was a five-time All-Pro and member of the NFL's All Decade Team for the 1960s.
Mr. Davis, who wore the No. 87 jersey, was inducted into the Pro Football Hall of Fame in 1981.
He ranks among the most durable performers in NFL annals. Between 1960 and his retirement in 1969, Mr. Davis never missed a game. He started 138 straight regular season contests.
No wonder he was the Packers' first African-American captain.
Tackles and sacks were not officially recorded during the 1960s, but Mr. Davis was credited with 22 forced fumbles, an indicator of how hard he hit.
He did get credit for a combined five sacks in the first two Super Bowls.
Following retirement, Mr. Davis served on Green Bay's board of directors while also pursuing numerous business opportunities.
He served in administrative positions at Mattel Toys, the Sara Lee Corp., Dow Chemical and Schlitz Brewing.
Mr. Davis became an NFL commentator for NBC-TV and started several radio stations of his own in Wisconsin.
The 1960s Packers rank with the 1970s Pittsburgh Steelers and more recent New England Patriots for long-term brilliance.
No less than 12 Packers from the 1960s are now in the Hall of Fame. The list includes defensive lineman Mr. Davis and Henry Jordan, linebackers Ray Nitschke and Dave Robinson, as well as defensive backs Willie Wood and Herb Adderley.
Other 1960s Packers in the Hall of Fame are quarterback Bart Starr, running backs Jim Taylor and Paul Hornung, and offensive linemen Jim Ringo, Jerry Kramer and Forrest Gregg. Also Coach Vince Lombardi is a Hall of Famer.
A native of Lisbon, La., Mr. Davis played at Grambling under Coach Eddie Robinson. He was a 14th round draft pick by the Cleveland Browns in 1958 and played two seasons with the Browns before being traded to the Green Bay Packers.
In 1999, Mr. Davis was ranked No. 69 in The Sporting News' list of Top 100 Players in NFL History.