We must participate in Richmond casino, by Alfred Liggins
12/10/2020, 6 p.m.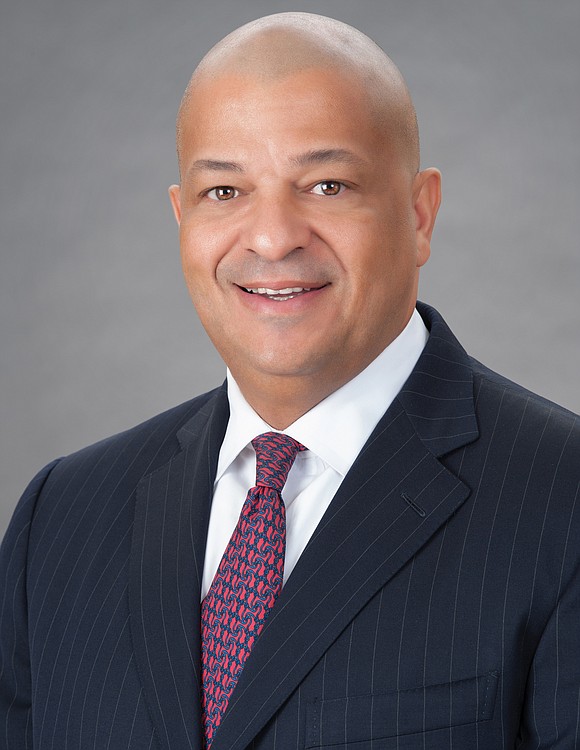 For decades, the state of Virginia has had a dismal track record when it comes to economic inclusion for African-Americans, especially as it pertains to the award of meaningful contracts and providing equal access to economic development opportunities to Black businesses.
While this may be our history, it does not have to dictate our future. And it behooves Black businesses to be vigilant and demand our seat at the table when opportunities arise.
Such is the case in Virginia where there is a lack of inclusion of Black people and Black business owners in the state's plan to legalize casino gambling.
Virginia has authorized the establishment of five new casinos in Bristol, Danville, Norfolk, Portsmouth and Richmond. A common thread of these cities is the large percentage of Black people who reside in them. Further, an unfortunate reality that binds these casino license awards is the lack of hard guarantees to the cities' Black residents' economic well-being through jobs or contract opportunities. Nor is there any stated commitment to the prospect of Black ownership in the casinos.
The reality is that these casinos licensed by local governments will be located in cities with large African-American populations and will generate more than $1 billion a year in annual revenue. None of this revenue is slated to be focused on the economic advancement of Black people. In fact, all indications are that the valuable casino licenses appear to be on track to be awarded to white, out-of-state billionaires and members of the the Pamunkey Indian Tribe.
It is somewhat ironic that the approximately 200-member Pamunkey Indian Tribe has already been chosen to operate the Norfolk casino and now has its sights on the City of Richmond's license. Yet, the 3.5 million African-Americans in Virginia have received no such consideration or opportunity.
We cannot and must not let the voices of Black Americans and Black business owners be marginalized and shut out of the Virginia casino licenses. We can't wait for the opportunity to come to us; instead, we must chart our own destiny by taking part in the process.
The Black community and Black businesses must walk in lock-step to ensure that we do more than just frequent the casinos and spend our money in them once operational. To advance the needs of Black people, we must have ownership and derive measurable benefits from the casinos.
The Richmond casino license represents the last opportunity for Black inclusion in Virginia's casino gambling gold rush. The City of Richmond is asking residents what they deem to be essential considerations in the city's award of Richmond's casino license. They encourage residents to take a short survey before Monday, Dec. 14. The survey can be found online at BlackCasinoRVA.com.
This survey is a pivotal opportunity for our voices to be heard. Through our responses, we can make it mandatory that the city requires Black jobs, Black contracts and Black ownership as conditions of any license it awards. The survey is our chance to speak up and step up for Black economic advancement.
The year 2020 will be defined in part by the marches and demonstrations across the country calling for the acknowledgment that Black Lives Matter, the removal of Confederate statues and the demand for social justice and economic empowerment. It's clear, there can be no racial justice without economic equality, and to achieve either, we must have a seat at the table.
The City of Richmond is providing Black people and Black business owners the chance to be heard by participating in a survey that will dictate how the city proceeds with awarding Virginia's last casino license. We can ill afford to let this opportunity slip by. We must spend 5 minutes and fill out the survey at BlackCasinoRVA.com.
If we do not demand our rightful place at the table, history has shown that we certainly will not get it.
The writer is chief executive officer of Urban One Inc., a Black-owned media company that has operated radio stations Kiss 105.7, Praise 104.7 and Power 92.1 in Richmond since 1998. Urban One is also a licensed casino owner of MGM National Harbor in Maryland.