Soulidifly to launch free TV streaming service Feb. 14
2/7/2020, 6 a.m. | Updated on 2/14/2020, 4:30 p.m.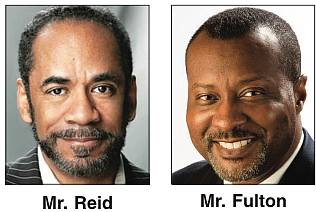 Richmond-based Soulidifly Productions is jumping into TV streaming.
Already turning out movies, children's books and a monthly magazine, the black-owned company will launch an array of largely original programming on its own service, SoulVision.tv
The new online service will be offered without charge beginning Friday, Feb. 14, the company announced.
"We'll have nearly 300 hours of programming when we launch, and we'll be constantly adding," said B.K. Fulton, president of the production company.
Among the offerings will be the archive of shows and mov- ies actor and SoulVision.tv Vice Chairman Tim Reid appeared in, Mr. Fulton said.
The lineup also will include "Eat.Sip.Social," a cooking show featuring celebrity Chef Jacoby "J." Ponder, he said.
Other items on the menu of offerings: "The Story of Ed," a seven-part series about a pastor fighting ALS, a disease that destroys the nervous system; "Being 98," the story of an elderly friend helping another; "Biorhythms," a biographical talk show; and "Small Biz Chat," an advice show on starting, operating and managing a small business, he said.
He said SoulVision.tv also has agreements to present offerings from the annual Hollywood Weekly and the Henrico County-based Poe film festivals.
The streaming service will be accessible to cell phones, tablets and com- puters through the Apple Store and Google Play, he said, and will be down- loadable to smart TVS through AppleTV, Roku and Amazon Fire.
"Our service will be available 24/7 just like Netflix," Mr. Fulton said. "Our goal is for our content to be available worldwide. It will all be free to viewers, except for a few ads. This new service aligns with our mission to visually share positive stories that cross racial and generational lines."