Chris Beaty, former Indiana University football standout, killed during protests in Indianapolis
6/11/2020, 6 p.m.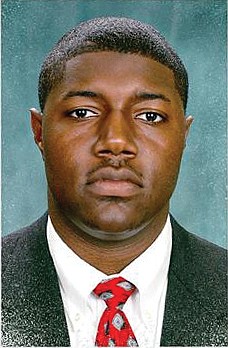 Former Indiana University football standout Chris Beaty was shot and killed Saturday, May 30, 2020, during protests in his hometown of Indianapolis over the death of George Floyd in Minneapolis.
Mr. Beaty was 38 and, according to reports, was trying to help two people being mugged when he was shot multiple times.
A defensive lineman, Mr. Beaty played for the Hoosiers from 2000 to 2004 and remained close to the program following graduation.
Prior to that, he helped Cathedral High of Indianapolis to three straight Indiana state football crowns.
Mr. Beaty owned his own promotions company, Fresh Marketing, and several nightclubs. Recently, he launched a new company, Worldwide Masks, which sold face masks for safety during the COVID-19 pandemic.