Richmond-Petersburg to become central to U.S. critical drug manufacturing and stockpile
Jeremy M. Lazarus | 5/21/2020, 6 p.m. | Updated on 5/22/2020, 6:54 p.m.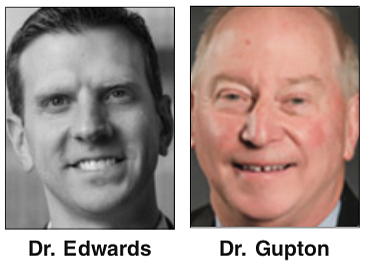 Richmond has just become the national headquarters for a government effort to resolve a long-festering problem — American dependence on overseas supplies of life-saving medications.
A team led by Phlow Corp., a fledgling Downtown-based pharmaceutical manufacturing company, and Virginia Commonwealth University was awarded a $354 million grant to launch creation of a stockpile of critical drugs and their ingredients.
The award Tuesday from the U.S. Department of Health and Human Services comes amid a heightened awareness of coronavirus-fueled disruptions of pharmaceutical supply chains that has spotlighted this country's reliance on China and other countries for the manufacture of most of its medicines.
The four-year grant to a team led by start-up Phlow Corp. aims to assist the company, the VCU School of Engineering's Medicines for All Institute and other partners to produce generic drugs, ingredients and chemical compounds to reduce or prevent shortages, HHS officials said.
"We have an acute and long-term public health emergency in the United States that we are poised to help solve right now," VCU President Michael Rao stated in celebrating the award.
"This public-private partnership positions us to ensure that our country will have the essential drugs it needs to treat public health threats such as COVID-19," Dr. Rao stated.
The award drew plaudits from Virginia's U.S. senators and representatives, though it could take at least a year or more for Phlow to open its initial plant, apparently slated for Petersburg.
The $354 million could just be the start of government support. The initial four-year grant made through HHS' Biomedical Advanced Research and Development Authority is renewable and could generate $812 million over 10 years, the announce- ment noted.
Phlow, which is based in the Virginia Biotechnology Research Park in Downtown, opened earlier this year after gaining a $6 million start-up grant from HHS.
Phlow is the creation of Dr. Eric Edwards, a physician, VCU alumnus and co-founder of the pioneering Richmond-based pharmaceutical firm Kaléo, and Dr. B. Frank Gupton, chair of Chemical and Life Science Engineering in VCU's School of Engineering.
Along with Phlow, the partnership includes VCU's Medicines for All Institute, which Dr. Gupton founded and leads as chief executive officer. The institute was created in 2017 with support from a Bill and Melinda Gates Foundation grant to improve the manufacturing of pharmaceuticals worldwide, with a particular focus on nations in Africa that struggle with drug shortages.
Other partners include Civica Rx, a Utah-based nonprofit that hospital systems created two years ago to manufacture scarce antibiotics and generic drugs that have been in short supply and often spike in price, and AMPAC Fine Chemicals in Petersburg.
AMPAC's location in Petersburg is to be become Phlow's first manufacturing site, Dr. Gupton said. He anticipates the creation of 350 high-paying, skilled jobs after the facility is built and opened.
Civica Rx also plans to build a factory at the site to make sterile injectable drugs and expects to have its plant ready within two to three years, according to Martin VanTrieste, chief executive officer.
The drugs, all of which the Food and Drug Administration lists as in short supply on its essential medicine list, would be distributed to hospitals, Mr. VanTrieste said, including pain medications fentanyl and lidocaine along with the sedative mi- dazolam as well as a nerve blocker and an antibiotic.
Dr. Edwards and Dr. Gupton said that Phlow has been in talks for 18 months about its objective of building a national stockpile of ingredients needed to make essential drugs in the United States.
Dr. Gupton said Phlow's initial focus would be on creating drugs to treat patients with COVID-19. He said the company also would build capacity to manufacture vaccines, antibiotics, pain medications and some over-the-counter items.
He said that Medicine for All is a key component. He noted the institute has trained engineers and scientists in low-income countries and worked to improve drug manufacturing processes in those nations.
Now he said the institute and the Phlow offshoot also will be able to work on solving America's supply problem.
"This new U.S.-driven effort will allow us to focus on creating a more robust and sustainable supply chain for essential medications," he continued. "COVID-19 has made us acutely aware of our current vulnerability."
Dr. Gupton said that the situation has long been known, but "until recently, very few people were really thinking about it from a long-term, strategic perspective."
Not everyone was pleased about the award, including Jeff Francer, chief executive officer of the Association for Accessible Medicines, the trade organization for generic drug manufacturers.
Mr. Francer said the association has long urged Congress and the administration to develop a strategy for manufacturing critical drugs in this country or in countries that are allies.
He expressed concern that HHS was less than transparent in awarding the huge contract to Phlow, which is so new that it has yet to go through the FDA-approval process for any drug or ingredients.
Mr. Francer said HHS was less than forthcoming about the opportunity and would have done better to have issued multiple contracts to established drug makers who produce the generics that account for about 90 percent of all prescriptions.
He said the Phlow grant represents the kind of assistance that manufacturers need to develop more American factories.