GRTC driver John Thrower dies of COVID-19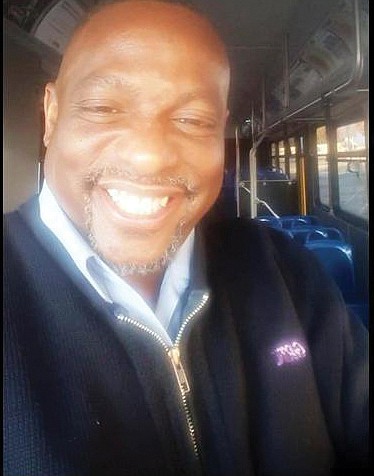 GRTC is mourning its first death from COVID- 19.
John E. Thrower, Jr. 49, a driver known for his bright smile and pleasant attitude, succumbed at a local hospital to the coronavirus Wednesday, Sept. 23, 2020, after a five-week battle.
The five-year GRTC employee was described as "beloved" by the company. Other employees said that description was on the mark based on the friendly, outgoing way Mr. Thrower conducted himself.
He also was known as a hard worker. He had worked double shifts for 14 straight days, friends said, before feeling ill on Aug. 15. He went to a local hospital the next day and never left.
His death hit his colleagues even harder; 21 other employees who have tested positive have largely had mild symptoms or been asymptomatic.
Julie Timm, GRTC's chief executive officer, described Mr. Thrower as "a bright and beautiful soul, and I was always inspired by the positive light he cast here at GRTC."
She offered the company's condolences to Mr. Thrower's wife, Tracey Thrower, and his son, Jaishawn.
"John was proud to be a GRTC operator, and he did everything he could to safely serve the public during this crisis while volunteering many hours and days of overtime to support the essential mobility needs of our community. This loss to GRTC hits directly into our hearts and reminds us all how deadly this disease can be and how all of us are susceptible," Ms. Timm said.
Others who knew him also spoke glowingly of Mr. Thrower. In a Facebook post, Johnathan Mayo, president of Team Excel, stated that Mr. Thrower was "one of the nicest, funniest and giving people I have ever met. Whenever I needed a volunteer to help, he was there. He helped with many of our events to show support.
"He has been so much to so many."
Charles Willis, executive director of United Communities Against Crime, announced a candlelight vigil in honor and memory of Mr. Thrower will be held 5 p.m. Thursday, Oct. 1, at Broad Rock Park, 4802 Warwick Road.