16th Annual Richmond Folk Festival comes alive virtually Oct. 9 through 11
10/8/2020, 6 p.m.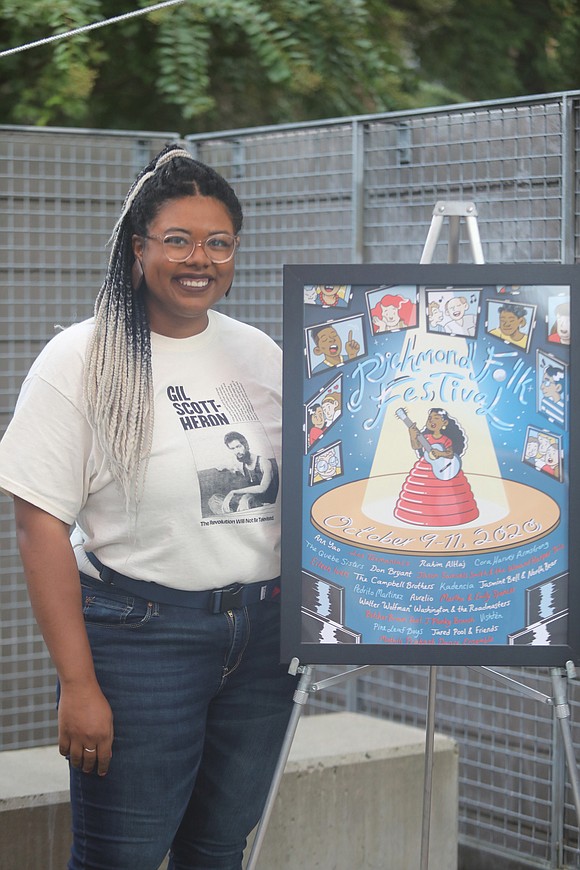 The 16th Annual Richmond Folk Festival, a celebration of music and culture from around the globe, will take place virtually Oct. 9 through 11.
Because of the coronavirus pandemic, people can enjoy the festival through a special television program, radio broadcasts and online streaming.
Music from Jamaican reggae, Chicago blues, Altai throat singing, kosher gospel, Gypsy jazz, Indian slide guitar, Gulf Coast boogie-woogie, Ireland and Dominican bachata will be featured from 6 to 10 p.m. Friday, Oct. 9, noon to 6 p.m. Saturday, Oct. 10 and Sunday, Oct. 11, on Virginia Public Media radio stations 107.3 and 93.1 FM. The music is by performers from past Richmond festivals.
From 6 to 8 p.m. Saturday and Sunday, the festival will broadcast "All Together Now," a two-part television celebration of Virginia artists, including Butcher Brown featuring J. Plunky Branch, Cora Harvey Armstrong, Kadencia and Jared Pool & Friends. The performances were filmed at Richmond's Spacebomb Studios in partnership with VPM, and will be interspersed with performances from the festival's Virginia Folklife Stage from the past. It will be broadcast on VPM Plus Channel 57.1 WCVW digital HD and livestreamed on VPM's Facebook page and VPM's YouTube page.
An interactive art installation by artist Kevin Orlosky will take place on Brown's Island, the site of the festival in the past. Public participation is encouraged, with people wearing masks and socially distancing. People can paint a rock that represents something they miss, mourn or are looking forward to doing again after the pandemic. The rocks will become part of Mr. Orlosky's stone labyrinth that, when viewed from above, will form a hand.
Artist Shannon Wright of Richmond, an illustrator and cartoonist whose work has been featured in major publications, books and online sites including The New York Times, created the official poster for the festival.
Details about the festival, performers, schedule, activities and where to listen or watch it are available on www.richmondfolkfestival.org.