Celebrating 103
4/1/2021, 6 p.m.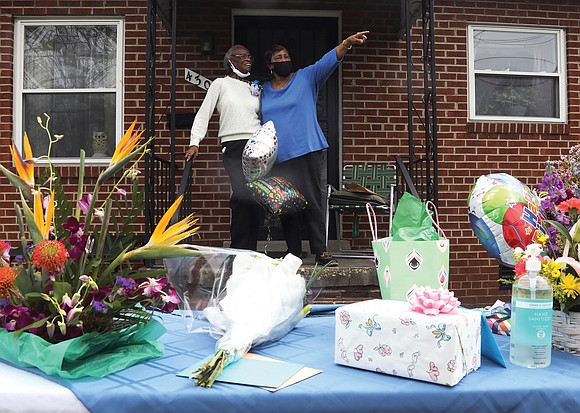 Juliette Stephens Hamilton doesn't mind telling her age. At 103, it's a reason to celebrate.
On Thursday, March 25, Mrs. Hamilton's family and the Washington Park Civic Association honored her on her birthday by hosting a "Parade Drive-By Celebration" in front of her home in the North Side neighborhood where she was born and raised.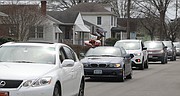 As Mrs. Hamilton stood on the porch with her daughter, Carmen Bell, 72, a line of friends from the many chapters of her life drove by offering birthday greetings, well-wishes, long-distance hugs and presents. The front lawn of Mrs. Hamilton's home, decorated to proclaim the big occasion, also held a table filled with flowers, cards, gifts and, during this pandemic, a large pump bottle of hand sanitizer.
A 1936 graduate of Armstrong High School, Mrs. Hamilton studied at Virginia Union and Virginia State universities before enrolling in a licensed practical nurse program at the former St. Philip's School of Nursing, where she was one of the top five graduates in her class.
She worked as a nurse's aide at the former Richmond Memorial Hospital, a crossing guard for Richmond Public Schools and a nurse at the former Medical College of Virginia Hospital before retiring in 1982.
Even in retirement, Mrs. Hamilton never missed a beat, sharing her time and talents volunteering with her high school alma mater's reunion committee, the Washington Park Civic Association, AARP and other organizations. She enjoys traveling and explored Europe extensively. She also served on the finance committee at Second Baptist Church in the West End, where she was a longtime member. She was recognized by the Virginia General Assembly on her 100th birthday in 2018.
While her mind and her body are still agile, Mrs. Hamilton said she is beginning to slow down a bit these days.
Her secret to a long and healthy life? "Live one day at a time and enjoy that one."