Juliette Stephens Hamilton, retired nurse, dies at age 104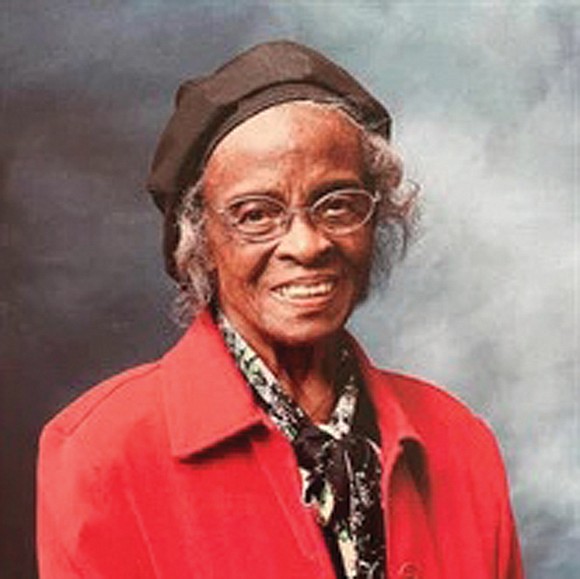 "Live one day at a time and enjoy that one."
Juliette Stephens Hamilton, one of Richmond's oldest residents, called that the secret to a long and healthy life.
The retired nurse was an institution in the Washington Park community in North Side where she was born, grew up and lived her entire life. She died Tuesday, Nov. 8, 2022, at age 104.
Family and friends will celebrate Mrs. Hamilton' life at noon Saturday, Nov. 19, at March Funeral Home's Laburnum Chapel, 2110 E. Laburnum Ave.
Described as a vibrant, independent woman, Mrs. Hamilton traveled overseas into her 90s, and drove until she was 100, friends said, only stopping after the pandemic hit.
"You were always full of laughter, telling your jokes to everyone and I enjoyed listening, trying to learn some- thing," admirer Jautena Fauntleroy wrote in a tribute to Mrs. Hamilton on the funeral home's website.
Mrs. Hamilton was born on Nov. 8, 1918, three days before World War I ended. Her life spanned 19 U.S. presidents, from Woodrow Wilson to Joe Biden.
A witness to history, she lived through the Great Depression and World War II, participated in the Civil Rights-era overthrow of the harsh and government-imposed regime of racial separation. She saw the transformation in American life wrought by cars, airplanes, radio, TVs, computers, social media, modern medicine and numerous other innovations.
Born into a family of three children, Mrs. Hamilton graduated from Armstrong High School in 1936, took courses at Virginia Union and Virginia State universities and went on to earn her certification as a licensed practical nurse.
During her working years, she served as a nurse's aide at Richmond Memorial Hospital and as a nurse at the Medical College of Virginia. She also was a crossing guard for Richmond Public Schools before retiring in 1982.
Mrs. Hamilton was active in the Washington Park Civic Association, and for more than 20 years hosted a Christmas feast for family, friends and neighbors at her home. She also participated in the American Association for Retired Persons and the state Triad initiative to reduce crime against the elderly.
She also was involved in planning reunions for her Armstrong High class. In addition, Mrs. Hamilton was an active member of Second Baptist Church and served on the church's Finance Committee.
She was the widow of the late Alcus E. Hamilton Sr. Survivors include her two children, Alcus E. Hamilton Jr. and Carmen H. Bell.