Thomas F. "Tom" Farrell II, Dominion Energy CEO, dies day after he retires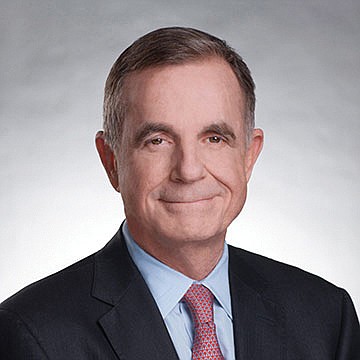 Thomas F. "Tom" Farrell II, who led Dominion Energy for more than a decade and was a powerful force in Virginia business and politics, died Friday, April 2, 2021, one day after stepping down from his post as the company's executive chairman. He was 66.
Mr. Farrell, who served as the company's chairman, president and chief executive officer from 2007 to 2020, had been battling cancer, which took a sudden turn in recent weeks, according to the utility company.
"Tom was a peerless mentor and outstanding leader who sought to find innovative solutions to challenges at Dominion Energy, in the utility industry and in the community he called home," said Robert M. Blue, who succeeded Mr. Farrell as board chairman. "In his tenure at the company, Tom oversaw an era of prosperity and growth, and a long-term transformation that will have a lasting impact on clean energy development and on the health of the environment."
Dominion serves 7 million customers in 16 states and is a Fortune 500 company based in Richmond.
In 2014, the company partnered with Duke Energy to launch the Atlantic Coast Pipeline project, a 600-mile natural gas pipeline designed to cross West Virginia and Virginia into North Carolina. The massive infrastructure project drew fierce opposition from many landowners, activists and environmental advocates, who said it would damage pristine landscapes and harm wildlife. A pipeline compressor station planned for rural Buckingham County also would have impacted the historic African-American community of Union Hill, which was founded after the Civil War.
Dominion canceled the $8 billion project last July, as legal battles mounted, construction fell behind schedule and the cost ballooned. Opponents questioned whether there was sufficient need for the gas it would carry and said it would further encourage the use of a fossil fuel at a time when climate change makes a shift to renewable energy imperative.
Mr. Farrell also led last year's unsuccessful $1.5 billion Navy Hill District Corp. plan to replace the Richmond Coliseum and redevelop a 10-block area around it in Downtown.