Timeline outlined for disposal of city-owned Confederate statues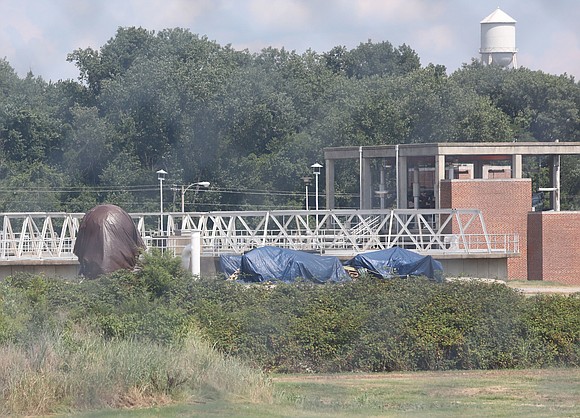 Richmond City Council could vote to dispose of the city's collection of Confederate statues at the Monday, June 14, meeting, according to a tentative plan for action.
Just a week after appearing uncertain how to proceed, City Council now appears to be moving to get the job done nearly a year after the racist iconography came down.
At the informal session Monday, Joyce Davis, council's interim chief of staff, outlined what she described as a "proposed aggressive" plan for getting rid of the items, including the four statues from Monument Avenue of Confederate Gens. J.E.B. Stuart and Thomas "Stonewall" Jackson, scientist and submarine developer Matthew Fontaine Maury and Confederate President Jefferson Davis.
If the plan is adopted by City Council, Ms. Davis said she and other council staff would work with the administration to review the more than 20 bids to obtain the statues and offer recommendations.
City Council would receive an update at the Organizational Development Committee meeting set for Monday, May 3, Ms. Davis said, with a resolution for disposition possibly introduced at the Monday, May 10, council meeting.
Among other things, the resolution, which could be updated, would need to include information on the proposed owners of the statues, sites for relocation and other details, Ms. Davis said.
Ms. Davis said the council also would hold a scheduled listening session to allow the public to weigh in on the disposition proposal. That date has not been set, she said.
If the schedule is maintained, the City Commission for Architectural Review, an arm of the Planning Commission that considers changes to city-owned property, would offer its views on the disposition proposal at its Tuesday, May 25, meeting.
The Planning Commission would consider the matter at its Monday, June 7, meeting, enabling the decision to go to City Council, which could vote the following week, Ms. Davis said.
Fourth District Councilwoman Kristen N. Larson said no one should be surprised if the schedule stretches out two to four additional weeks.
Ms. Larson, who advocated for the council to lead the disposal effort, appeared satisfied with the schedule that Ms. Davis outlined, including the provision for the listening session as well as the public hearing that would be held before council acted on the resolution.