New business investments to add more than 1,200 jobs
More than 1,200 new jobs are headed to the Richmond area as the result of new business investments.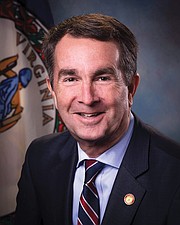 On Wednesday, retail giant Amazon joined Gov. Ralph S. Northam and Henrico County officials to announce the company would build another huge delivery fulfillment center in the Richmond area and create 1,000 new jobs when it opens in about 20 months.
The Seattle-based retail and grocery giant, which already operates 10 warehouses for deliveries in the state, including one in South Richmond and two near Petersburg, plans to develop its latest on 119 acres on land adjacent to the Richmond Raceway, Gov. Northam said.
Expected to open in 2022, the new building would feature robots doing much of the work, the governor noted.
Amazon began operations in Virginia in 2006 and now employs 27,000 people in various operations.
Meanwhile, a fast-growing, Richmond-based biotech company announced Tuesday that it will spend $10.6 million to turn an old paint factory near the Greyhound bus station into its new home and add 250 new positions over three years.
The company is Grenova Inc., which employs 50 people at its current base at the Clopton Siteworks in South Side where it creates products that reduce plastic waste in research laboratories.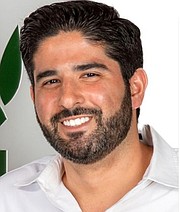 Gov. Northam and Richmond Mayor Levar M. Stoney joined Ali Safavi, Grenova's founder and chief executive officer, at the factory at 1900 Ellen Road to announce the expansion.
The company now produces devices that wash and sterilize contaminated pipette tips that are critical for scientific research so the tips can be reused multiple times instead of being discarded after one use.
Mr. Safavi said the company has experienced major growth as its product is adopted in laboratories worldwide in response to a shortage of the pipette tips for research on COVID-19 and other diseases.

He said the company that was started seven years ago also is exploring other potential product lines in keeping with the company's name, which is short for Green Innovation.
"We are thrilled to celebrate this homegrown, sustainable biotech firm expanding and adding to its workforce in Richmond," Gov. Northam said.