Hopewell's Tabyus Taylor hoping to go pro as free agent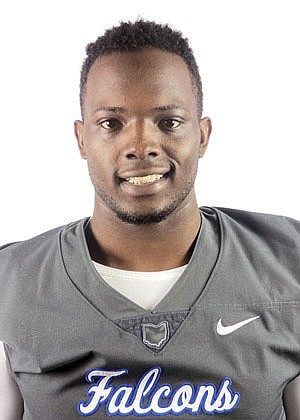 Tabyus Taylor is going pro.
The former Virginia Union University standout is coming off a jaw-dropping spring season at Notre Dame College in Ohio.
From Hopewell High School, Taylor played three seasons at VUU before transferring to Notre Dame College of the NCAA Division II Mountain East Conference.
In five spring games, the 6-foot, 225-pound running back rushed for 1,040 yards on 9.7 yards per carry.
"Tabyus was incredible," said Rachel Martin, Notre Dame's sports information director. "There would be three or four guys hanging on to him, and he'd just keep going."
Taylor ran for 12 touchdowns and added a 13th on a 95- yard kickoff return, helping the Falcons to a 5-0 record and the conference title.
In what would be his final college outing, Taylor powered for 243 yards and two touchdowns in a win over the University of Charleston.
In three of the five spring outings, Taylor was named Mountain East Offensive Player of the Week.
Prior to the transfer, Taylor rambled for 2,798 yards for VUU with 31 touchdowns. He also had 668 yards receiving for the Panthers on 63 receptions.
VUU opted out of football for both the fall and spring because of the pandemic, leaving the door open for Taylor to transfer.
Taylor played quarterback at Hopewell High and first committed to play at Virginia Tech. Instead, he attended a prep school before signing with VUU.
He would have had another season of college eligibility under the NCAA's pandemic "free year" guidelines. Instead, he plans to play for pay, hopefully, in the NFL.
According to Martin, Taylor may not have filled out the necessary paperwork to be eligible for the NFL draft on Thursday, April 29, through Saturday, May 1.
"He's looking to be a high-end free agent following the draft," Martin said.
Taylor has informed Notre Dame Coach Mickey Mental that he has hired an agent and will not return for what would be a second senior season.
Martin told the Free Press that no Notre Dame College athlete has ever played in a NFL regular season game, although some have made training camp.