4 Black athletes to be inducted into Baseball Hall of Fame
Fred Jeter | 12/30/2021, 6 p.m.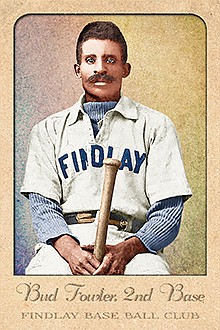 Bud Fowler died more than 100 years ago, but his name still reverberates with baseball historians.
Fowler is one of four Black athletes selected to the 2022 Baseball Hall of Fame Class of 2022. Induction ceremonies will be July 24 in Cooperstown, N.Y.
From Fort Plain, N.Y., Fowler is credited with being the first Black athlete to compete in organized baseball for otherwise all white franchises.
Jackie Robinson later became the first Black in the modern era in 1947 with the Brooklyn Dodgers.
Fowler was just 14 when he debuted for New Castle, Penn., in 1872. Versatility was his calling card. Fowler was listed as a pitcher/catcher/infielder/outfielder and manager.
A man in demand, he competed for various white teams in multiple states for the next 25 years.
Fowler, who died in 1913 at age 54, also played for teams in the Negro Leagues, retiring in 1898 with the Cuban Giants.
Meet the other inductees:
John Jordan "Buck" O'Neil (died in 2004): The first baseman spent most of his career with the Negro Leagues' Kansas City Monarchs from 1938 to 1948.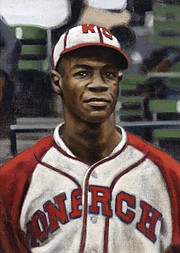 He was a two-time Negro Leagues All-Star and helped the Monarchs win the World Series crown in 1942.
A beloved ambassador of the game, O'Neil is featured in Ken Burns' baseball documentary and is the subject of the book, "The Soul of Baseball."
Minnie Miñoso (died in 2015): He is considered the first Black Latino to reach the big leagues.
The Cuban native debuted with Cleveland in 1949 after helping the Cuban Giants to Negro Leagues World Series title in 1947.
Known as the "Cuban Comet," Miñoso was a nine-time All-Star, three times Gold Glove winner (at third base) and three-time stolen base leader.
Tony Oliva: Spending his entire career with the Minnesota Twins, the left-handed hitting outfielder was an eight-time All-Star and three-time American League batting champ.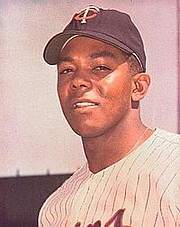 From Cuba, Oliva, who is now 83, finished his career with a .304 batting average, 220 home runs and 947 runs batted in. As a coach, he helped the Twins to World Series championships in 1987 and 1991.
A bronze statue of Oliva is on display at the entrance to Target Field in Minneapolis.
The other Class of 2022 entries
are pitcher Jim Kaat, who died in 2021, and first baseman Gil Hodges, who died in 1972.
Kaat played with Oliva in Minnesota and later became a popular radio and TV announcer.
Hodges starred with Brooklyn's "Boys of Summer" in the 1950s and later managed the New York Mets to the 1969 World Series crown.