VCU Rams has ranking defense gaining national acclaim
Fred Jeter | 12/30/2021, 6 p.m.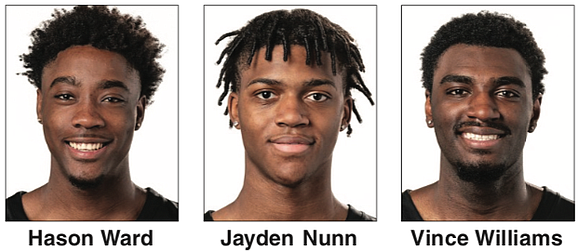 Every game day is D-Day for Virginia Commonwealth University basketball. That's "D" as in defense.
Coach Mike Rhoades' Rams, 7-4 with four straight wins as of Dec. 27, have drawn national acclaim with a defense that never blinks, much less rests.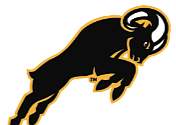 VCU leads the conference in fewest points allowed per game (56.7), field goal percentage defense (36.4) and 3-point percentage defense (23.8).
Among 358 NCAA Division I programs, the Rams are 10th in scoring defense, fifth in field-goal percentage defense and first in 3-point defense.
The Rams have a 63-28 edge in blocked shots, and boast a Plus 25 in turnovers ratio.
Defensive heroes abound wearing black and gold. Here are a few making an impact.
Hason Ward: "The Warden" lays down the law in the paint with his 6-foot-9 height, long stems and bouncy legs. A native of Barbados, he has 18 blocks despite missing two games with injury. Ward's presence works three ways. He blocks shots, intimidates foes into altering their shots, and serves as a deterrent to the opposition even trying to attack inside.
Jayden Nunn: The precocious freshman from Flint, Mich., is a speeding "Pac-Man" on the perimeter, leading the team with 23 steals and forcing many more turnovers that often lead to Rams buckets. Nunn makes life miserable for rival ball handlers.
Vince Williams: "The In- Vincible" is the clear senior leader, topping the team in scoring (10.7), rebounds (5.6) and assists (29), while blocking 13 shots and making 17 steals. The 6-foot-6 lefty from Toledo, Ohio, is in the middle of just about everything that goes right for the Rams.
It's not surprising the Rams have a stellar defense under their fifth-year coach. Coach Rhoades learned as an assistant under two noted defensive gurus. From 1999 to 2009,
he worked under Coach Hal Nunnally at Randolph-Macon College. Coach Nunnally was a master at devising half-court defensive game plans.
Then under Coach Shaka Smart at VCU from 2009 to 2014, Coach Rhoades studied a more aggressive defensive strategy, full-court, in-your-face "havoc."
Blending the varied styles has turned VCU into a team that squeezes the spirit out of opponents.

VCU's opening Atlantic 10 Conference game scheduled for Thursday, Dec. 30, against George Mason University has been canceled because of COVID-19 protocols.
VCU's next scheduled game is 2:30 p.m. Sunday, Jan. 2, against Davidson College at the Siegel Center in Richmond.