Barbers strike at Fort Lee and Fort Pickett after attempts to cut pay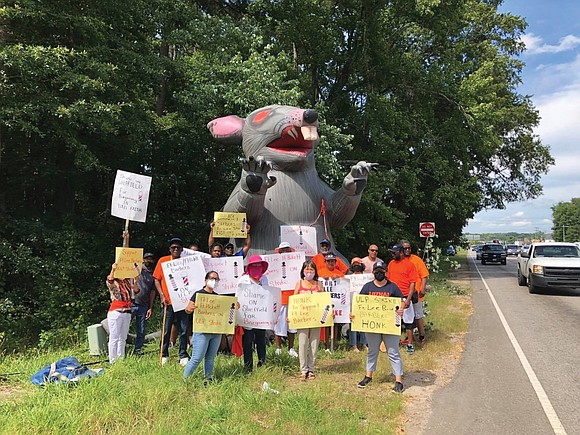 Military personnel at Fort Lee and Fort Pickett in Virginia are struggling to get haircuts.
In an apparent first for the Armed Forces, the unionized cadre of mostly Black barbers who keep personnel groomed at the two Virginia posts have gone on strike.
Their claim: The contractor hired two years ago to operate the on-base barbershops is trying to reduce their pay $1,000 a month.
The barbers began the strike July 4 after Missouri-based Sheffield Barbers LLC made a final offer that fell far short of the barbers' pay request.
The barbers do 200 to 250 haircuts a week and in past contracts have been paid 55 percent of the cost of a haircut, according to their union.
The barbers walked out of the shops after the company made a final contract offer of a 47 percent share, said Kenneth C. "K.C." Doggette, business agent for Local 572 of the Laborers' International Union of North America, which represents the barbers and other employees at Fort Lee.
He said that Sheffield this year boosted the cost of a basic haircut from $12.15 to $13.25. Under previous contracts, the increase should have boosted the barbers' share to $7.29 for each cut.
Mr. Doggette said the company countered with $6.24 per cut, or about the same amount the barbers received in 2017 when the base price of a cut was $11.25.
Based on the volume of cuts for each barber, the $1 difference between the union ask and the company's offer is equal to about $1,000 a month for each barber, Mr. Doggette said.
He said the company's offer was even more galling because the barbers essentially had their incomes cut 20 percent during the pandemic, with each restricted to working every other day to maintain social distancing in the shops. That meant four-day work weeks, rather than five. Officials at Sheffield not respond to a request for comment. The company also operates barbershops at five military bases in other states. Mr. Doggette said that along with picketing, Local 572 has filed an unfair labor practices complaint with the National Labor Relations Board in hopes of gaining federal intervention to force the company to bargain. In 2017, the NLRB upheld a similar complaint against Sheffield involving barbers at Nellis Air Force Base in Nevada.
Meanwhile, Mr. Doggette said Sheffield is actively trying to recruit replacement barbers, with support from the Army and Air Force Exchange Services that hired the company to run the barbershops on the two bases.