Polls open Tuesday, June 8, for Democratic primary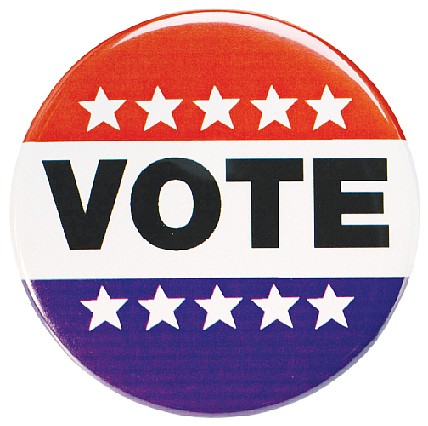 Voters are in the midst of choosing the Democratic standard bearers who will run for state and local offices in the fall election, with the nomination contests to be settled by a primary election Tuesday, June 8.
At stake: The selection of Democratic nominees for governor, lieutenant governor and attorney general, as well as for local offices and party nominees for the House of Delegates.
Primaries also are being held in four districts in the state to choose Republican nominees for House of Delegate seats.
In Richmond, voters will help decide Democratic candidates for the statewide races, settle heated nomination battles for commonwealth's attorney and sheriff and choose the nominees for two House of Delegates seats.
Plenty of ballots already have been cast in the primary because of early voting that began April 23. Across the state, more than 120,000 people – nearly four times the 2016 total — have voted in person or by mail.
Next Tuesday, June 8, polls at all precincts in the city and across the state will be open from 6 a.m. to 7 p.m., with unofficial results to be announced during the evening.
In the primary race for governor, former Gov. Terry R. McAuliffe is considered the front-runner, having dominated in fundraising and endorsements, including garnering the backing of current Gov. Ralph S. Northam whom one recent poll indicated as having an 83 percent approval rating.
Mr. McAuliffe, confident of a win, already has pivoted to challenge the Republican nominee, businessman Glenn Youngkin, who was chosen by a GOP convention in May.
Four others, though, are still hoping to upset Mr. McAuliffe in the Democratic primary. They included current Lt. Gov. Justin E. Fairfax, Richmond state Sen. Jennifer L. McClellan and former Delegate Jennifer Carroll Foy and Delegate Lee Carter, both of Prince William County.
The race to replace Lt. Gov. Fairfax is still rated a toss-up given there are six Democrats vying for the position. Roanoke Delegate Sam Rasoul, who leads in fundraising, held a small lead among decided voters in one poll of the race taken six weeks ago, though as many as 60 percent of voters were undecided.
However, Prince William Delegate Hala Ayala is considered to have moved up after winning the endorsement of Gov. Northam.
Reflecting the depth of the Democratic bench, the four other hopefuls include Norfolk City Councilwoman Andria McClellan (no relation to the state senator); Alexandria Delegate Mark Levine; Fairfax NAACP activist Sean Perryman and charity lobbyist and sports agent Xavier Warren of Northern Virginia.
The winner will face Republican Winsome Sears, a businesswoman and former state delegate, in the November general election.
In the attorney general's contest, incumbent Mark R. Herring is seeking a third term. Endorsed by some of the top Black leaders in the General Assembly, Mr. Herring is facing a strong challenge from attorney and Norfolk Delegate Jerrauld C. "Jay" Jones, who has the backing of Gov. Northam among others.
The winner will face Delegate Jason Miyares, a Virginia Beach attorney, who won the Republican nomination.
In Richmond House of Delegates contests, incumbent Delegate Jeffrey M. Bourne is in a re-election fight with challenger and activist Richard W. Walker in the 71st District, which encompasses much of the city's North Side. The winner would be unchallenged in the Nov. 3 election.
In the 68th District that includes the city's West End and a portion of the city's South Side, incumbent Delegate Dawn Adams is facing an active re-election challenge from attorney Kyle R. Elliott.
The winner would face the victor of a Republican primary, also on June 8, between attorney Mark Earley Jr. and businessman Mike Dickinson.
In the Richmond commonwealth's attorney's race, primary voters are choosing between incumbent Colette W. McEachin, who has held the top post since 2019, and her challenger, attorney Thomas P. "Tom" Barbour Jr. The winner is expected to be unchallenged in the Nov. 2 general election.
Separately, city voters also must decide between incumbent Sheriff Antionette V. Irving and her challenger, William J. Burnett, who managed the city's jail for 12 years and also has served as a city police officer. No challenger has filed to run in the fall general election.