Charles 'Baby Charles' Jones Jr., promoter, manager and producer for entertainers, dies at 47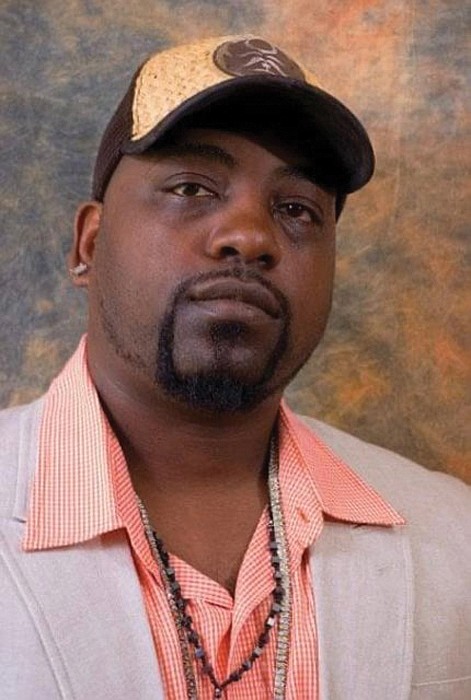 Charles "Baby Charles" Jones Jr. managed, promoted and produced recordings for new and up-and-coming singers and hip-hop artists during his 30 years in the entertainment field.But the Richmond native was proudest of his work guiding and mentoring the music career of his oldest son, Charles Jones III, better known as Young Prince Charles in the rap world.
"He managed our son since he was 6," said Katrina K. Jones, Mr. Jones' wife of 21 years who is now an executive with her son's company, YPC-BYC.Entertainment, an offshoot of Mr. Jones' company, BYC Entertainment.
"It was a labor of love," said Mrs. Jones, who also is a mental health counselor.
Mr. Jones suffered a fatal heart attack Wednesday, April 6, 2022, during a trip to Las Vegas with his family. He was 47.
A celebration of Mr. Jones' life is scheduled for noon Saturday, April 23, at his high school alma mater, John Marshall High School, 4225 Old Brook Road in the city's North Side, where he played football.
Mrs. Jones called the loss "devastating," and wrote in a Facebook post, "My heart is in a million pieces. RIP my forever husband, BFF and soulmate."
The couple met when she was in middle school and he was in high school, she said, and they married after a nine-year courtship.
Mr. Jones, who loved to rap and dance at home and was the family's cook, began shepherding talent while at John Marshall and made it his full-time occupation after graduating.
He was often on the road organizing tours and building his connections in the recording industry.
"He had plenty of connections with local radio stations and with major labels," said Mrs. Jones, who became involved in the work seven years ago as her son's career flourished and her husband needed help representing him.
Mr. Jones had created a home studio where artists could lay down initial tracks, and that was how he found out he had a budding rap star in his son.
Young Prince Charles started watching his father with the talent he was working with, and by the time he was 5, he was imitating the artists.
At age 6, Young Prince Charles wrote his first rap, "Fresher Than My Juice Box," and by 7, he had his first public performance at the Landmark Theater after his father arranged for him to open for rap star Soulja Boy, who was promoting his hit single, "Crank That."
By the time he was in high school, Young Prince Charles was being homeschooled while he toured, with his father and mother handling the arrangements.
Before the pandemic hit in 2020, Mr. Jones was booking Young Prince Charles for 200 performances a year, Mrs. Jones said. "It was a busy time."
Now 20, the Richmond rapper just released his latest single, "Toast Up," and was preparing to tour again in May. His mother said the tour will continue in honor of her late husband.
Mr. Jones was a member of Woodville Presbyterian Church.
Survivors also include two daughters, Chalrise Jones and Abriona Booker; another son, Charlvin Jones; his parents, Charles and Delores Jones; a sister, Shan- nah Jones; and two brothers, Shannon Brown and Henry Dillard.