Manchester sophomore Aiden Harris gives high sign to U.Va.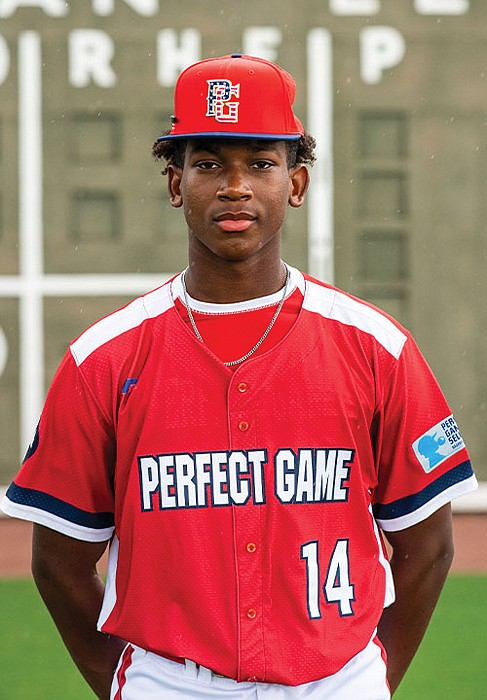 Aiden Harris is only a sophomore at Manchester High School in Chesterfield County, but already he knows where he'll play college baseball.
The 6-foot-3, 215-pound right- hander has given a verbal commit- ment to suit up, three seasons from now, for the perennial powerhouse University of Virginia.
The U.Va. baseball team won the NCAA title in 2015, was runner-up in 2014 and has been to the College World Series six other times, including last year. Twenty three former Cavaliers are playing Major League Baseball.
Harris, who threw a no-hitter last week in a victory over Henrico's Highland Springs High School, can play virtually any position and packs a lot of punch at the plate.
In addition to starring for Manchester Coach Ricky Saunders, Harris has earned much exposure with the Richmond Braves travel organization.
U.Va. has only one Black athlete on this year's roster. Coincidentally, it is Jay Woolfolk who comes from the same Midlothian area of Chesterfield as Harris. Woolfolk grew up in the Manchester district, but played sports and graduated from Benedictine College Preparatory.