Hearing set for A.P. Hill statue's new home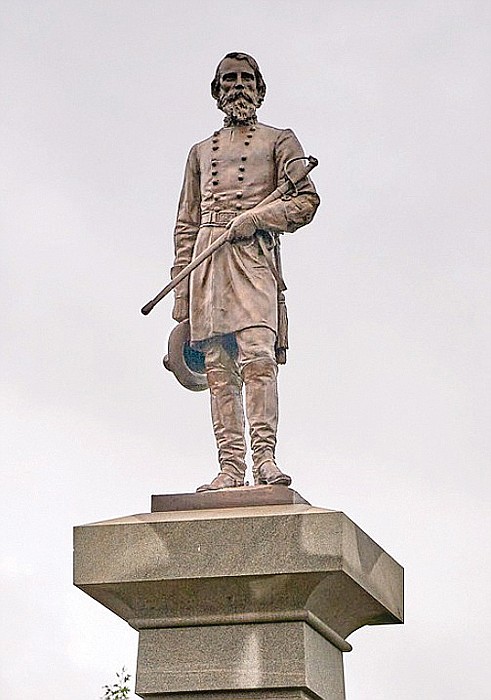 The fate of the statue of Confederate Gen. A.P. Hill that still stands in North Side could be decided on Tuesday, Aug. 30.
A hearing has been scheduled in Richmond Circuit Court as City Hall squares off with relatives of the slavery-defending general whose statue has stood at Hermitage and Laburnum Avenue since 1891.
The only issue is what happens to the statue. Both sides agreed that the general's remains that are buried beneath the statue would be transferred to a Culpeper cemetery.
The city has requested the court allow the statue of the general who was killed near Petersburg just before Confederate forces surrendered in 1865 to be turned over to the Richmond-based Black History Museum and
Cultural Center of Virginia. The relatives of A.P. Hill oppose the statue going to the museum and instead want the city to pay for the statue to be set up at a place of their choosing.
The museum already owns all of the other Confederate statues the city and state have removed from public streets, such as Monument Avenue.
The Black History Museum has promised to partner with The Valentine museum of Richmond history to hold community conversations on the future of the statues.
As yet, no conversations have been scheduled.